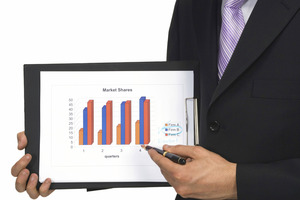 Heartland New Zealand, which expects to hear back on its banking licence application before Christmas, sees flat profit in the 2013 financial year and has announced a pre-Christmas special dividend.
At yesterday's annual meeting, the Auckland-based lender told shareholders net profit would probably be between $21 million and $24 million in the year ending June 30.
That compares with annual profit of $23.6 million in the 2012 year.
That profitability represents a 45 per cent to 66 per cent improvement in pre-tax profit, and depends on asset growth, lower cost of funds from a successful bank registration, a focus on costs and charges on impaired assets staying at current levels, Heartland said.
The company's board also declared a 1.5c per share special dividend, which would be payable on December 21.
Heartland's directors gave no details on future dividend policy, saying only that payouts would be based on its after-tax profit, subject to maintaining a prudent level of capital.
"Heartland's capital needs will vary from time to time, depending on a range of factors [including regulatory and credit rating requirements and general economic conditions, current and expected growth and the mix of business]," the company said.
The company's shares closed up 2c yesterday at 70c.
The stock is rated an average "outperform", based on two analyst recommendations compiled by Reuters with a median target price of 65c.
Heartland was formed through the merger of Pyne Gould's Marac Finance unit with the Canterbury and Southern Cross building societies, with a view to securing a banking licence in a shift away from a new regulatory regime that imposed stricter conditions on non-bank financial institutions.
Last month, Heartland had its investment grade BBB- credit rating affirmed with a stable outlook by Standard & Poor's.
The ratings agency cited the lender's strengths as very strong capital and earnings assessment, good geographic and business diversity, and sticking to its timeline for its post-merger plan.