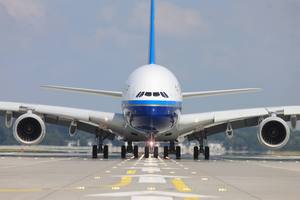 Air New Zealand has confirmed it is in talks with the Government about a fast track visa process for wealthy Chinese visitors similar to the deal with China Southern Airlines.
The arrangement with China Southern struck following negotiations between the airline and Immigration Minister Nathan Guy earlier this year range alarm bells with the department's own manager Intelligence Risk and Integrity risk.
But Prime Minister John Key, who is also Tourism Minster, defended the deal in Parliament this week after NZ First Leader Winston Peter's claimed it had been struck following lobbying from casino company SkyCity.
Responding to Mr Peter's claims the deal showed favouritism to Guangzhou-based China Southern, Mr Key said arrangement "will be in place for other airlines like Air New Zealand".
An Air NZ spokeswoman yesterday confirmed the airline "has expressed an interest in a similar arrangement to the Government, which has confirmed a willingness to talk".
Mr Key said China Southern's deal means that the airline's frequent flyers will "not have to deliver a note from their employer or show their wealth".
"That is because they will have travelled 40,000 kilometres with China Southern Airlines, and on that basis one can assume that they are a reasonably high net worth individual."
Air NZ yesterday said it was unable to provide any information about how it proposed operating such a scheme for its own Chinese passengers.
Air NZ is hoping to grow its China passenger numbers with new daily flights to Shanghai and a deal with Cathay Pacific which will improve connections into mainland China through Cathay's Dragonair subsidiary.