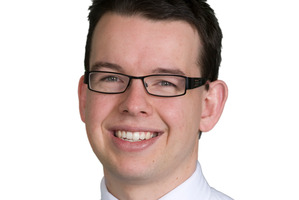 Two Kiwi analysts are heading to the United States where they will battle it out for the title of financial modelling world champion in New York City this weekend.
Auckland-based First NZ Capital analyst Tom Picot and PwC senior analyst Alex Gordon, from Wellington, will compete against 14 of their peers from around the world in the grand final of the inaugural ModelOff competition on Sunday.
The winner will take home a cash prize of US$25,000 ($30,000).
Gordon, 24, said he got involved after finding out about it on a blog devoted to Microsoft Excel. "Financial modelling's something I do every day and I'm quite passionate about it so I was quite keen to see how good I was," Gordon said.
Gordon and Picot had to make it through the first two elimination rounds, where they competed online creating Excel models covering topics such as acquisitions and capital expenditure.
Financial models are used by firms such as investment banks to calculate, forecast and estimate financial numbers.
More than 2000 contestants competed in the first round of ModelOff, while only 200 passed through to the second.
Gordon said he was up against a strong, international group of competitors but he'd give it his best shot. A trip to New York was a pretty good prize on its own, he said. "I've never been that far before."
Picot, 25, who works on First NZ's investment banking team, said he was surprised to have made it into the final.
"I wasn't taking it particularly seriously," he said. "In the second round I didn't really do any preparation or anything but I thought I'd better give it the full face of the bat."
The other finalists come from Australia, the US, Britain, Russia, Canada, Poland and Hungary.