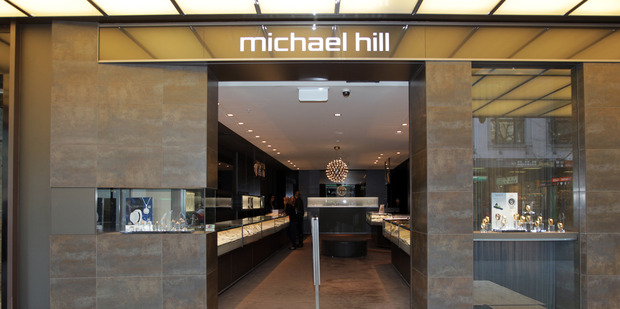 Sharemarket mixed as Xero and Rakon drop after posting losses to September 30
NEW Zealand shares were mixed yesterday along with the results of companies with a September 30 balance date. Ryman Healthcare and Diligent Board Member Services rose as investors cheered their results, while Xero and Rakon fell after posting losses.
The NZX 50 index fell 4.06 points, or 0.1 per cent, to 3951.5. Within the index, 25 stocks fell, 15 rose and 10 were unchanged. Turnover was $85 million.
Diligent rose 2.8 per cent to a record close of $4.07 after on Wednesday reporting a 145 per cent gain in third-quarter revenue and wider earnings margins on its software for managing corporate governance information flows, known as Diligent Boardbooks.
Ryman, the biggest retirement village operator on the NZX, gained 1.2 per cent to $4.13, edging back towards the record level reached in September. Yesterday it posted a 15 per cent gain in first-half profit and bumped up its dividend as fee income grew.
Profit rose to a record $68.8 million while revenue rose 19 per cent to $87.9 million.
Fletcher Building, the biggest company on the exchange by market capitalisation, rose 1.2 per cent to $7.43. Telecom climbed 0.2 per cent to $2.38.
Contact Energy declined 1.5 per cent to $5.19 amid concerns about the impact of low wholesale electricity prices.
Goodson said funds will be flowing back into the market following Haier's takeover of F&P Appliances and Guinness Peat Group's purchase of its capital notes. New Zealand is still a high-yielding market "and it's a world where it's very hard to find yield", said Matthew Goodson, a portfolio manager at BT Funds Management.
Guinness Peat was unchanged at 58.5c.
Xero, the cloud-based accounting service, fell 4.7 per cent to $5.95 after saying it will continue to burn cash to build sales as its losses widen. The loss was $7 million in the six months ended September 30, up from a loss of $3.7 million a year earlier. Sales soared 119 per cent to $17.3 million, closely followed by a 105 per cent jump in operating expenses to $22.8 million.
"With Xero you're either a believer or not a believer. At this point it's impossible to apply any cash-flow-based analysis," Goodson said. "At the moment it is engaging in a winner takes all strategy."
Rakon, which makes components for navigation systems and smart phones, fell 4.4 per cent to 43c. The Auckland-based company posted a loss of $3.96 million for the six months to September 30 as revenues fell and operating expenses rose during a period of sluggish growth in major markets.
Jeweller Michael Hill International gained 1.6 per cent to $1.24 while Kiwi Income Property Trust fell 1.7 per cent to $1.14. Nuplex Industries declined 2.1 per cent to $2.84.