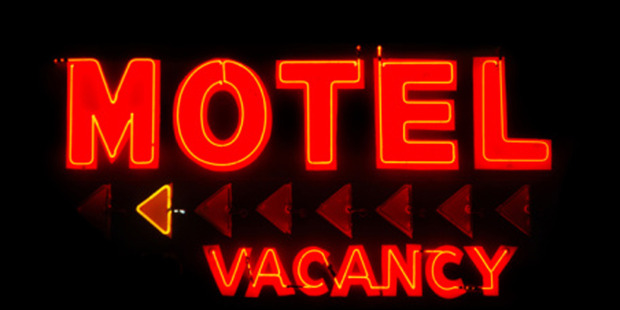 New Zealand guest nights fell in September as locals failed to pick up the slack from dwindling international visitor numbers.
Total guest nights at short-term commercial accommodation fell 3.6 per cent to 2.11 million in September, compared to the same month a year earlier, and were down 1.4 per cent from August, according to Statistics New Zealand.
That was led by a 28 per cent plunge in international visitor nights to 709,000 from the same month a year ago, when New Zealand accommodation was bolstered by the Rugby World Cup. International visitor nights were down 4.7 per cent to a seasonally adjusted 956,000 from August.
"The trend for international guest nights has been generally falling since a high point in September 2011," Statistics NZ said in its report.
Government figures showed the number of short-term visitors shrank 19 per cent to 179,100 in September from a year earlier, when the country was flooded by fans for the Rugby World Cup.
New Zealand tourism has been struggling to cope with a resiliently high currency and increasing costs of long-haul travel, which have tarnished the appeal of a holiday in the South Pacific. That's seen national carrier Air New Zealand streamline its routes and team-up with government agencies to target key markets.
Today's figures showed domestic guest nights were up 16 per cent to 1.4 million from September 2011, though down 0.3 per cent on a seasonally adjusted basis from a month earlier. Locals tended to shy away from short-term accommodation last year during the Rugby World Cup.
Hotel guest nights rose 2.3 per cent to 809,000 in September from the same month a year earlier, and motels, motor inns, and apartments reported a 0.8 per cent gain in guest nights to 869,000.
Backpackers showed a 16 per cent drop in guest nights to 261,000 and holiday parks reported a 15 per cent drop in guest nights to 294,000 from September 2011.
Accommodation capacity shrank 2 per cent to 4.1 million in the year, while occupancy rates, excluding holiday parks, fell 2.3 percentage points to 43.5 per cent.