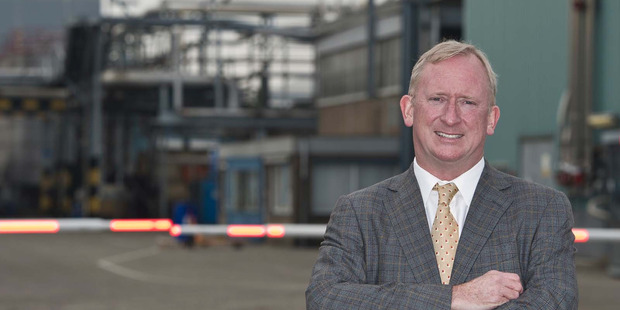 While Nuplex Industries is scaling back its business in Australia and New Zealand, with plans to shut four plants on both sides of the Tasman, the resins manufacturer has big growth plans for key emerging markets such as China and Russia.
The company, which held its 56th annual shareholders meeting in Auckland this month, hopes to have its third Chinese manufacturing facility up and running by the end of the 2014 financial year.
Nuplex supplies its products largely to other manufacturers, such as carmakers.
"Most of our products go into some sort of coating and for us, more often than not, that means manufactured goods," said Nuplex chief executive Emery Severin. "Manufacturing is going to those emerging markets."
He said Nuplex did not view China as having long-term growth prospects as a low-cost export manufacturing destination, due to rising labour costs.
"But it'll certainly be a long-term market where industry will support domestic consumption."
Nuplex is also eyeing Russia as a potentially lucrative market.
"We decided after a lot of research that we want to invest in Russia because there are quite high tariff barriers [on goods going] into Russia and there's also not much wholly local resin production," said Severin.
Nuplex will form a joint venture with KVIL, a Russian paint and resins maker, with the intention of building a resin plant in Belgorod, near the Ukrainian border.
"There is gear on the ground in Russia that the JV will essentially purchase, plus we'll purchase some working capital and set up a marketing team," he said.
"All things going well we'll build a plant in 2014."
Nuplex has established an office in India's commercial capital, Mumbai, but Severin said the Indian market was not a big enough opportunity, currently, for the company to establish a plant there.
Product is being shipped into India from Nuplex's operations in Thailand and Malaysia.
Severin said Nuplex had recently replaced the management team at its resin plant in the Indonesian city of Surubaya.
"I'd say [the management] weren't on the same page as us," Severin said. "I'll probably leave it at that."
The company was assessing its options in Indonesia.
"We've certainly got space on our existing site to expand there," Severin said.
"We'll look at what the options are over the next six months or so and anything that we do I'll announce to the market at the appropriate time," he said.
But while Nuplex is in growth mode in emerging economies - as well as in Europe, where it acquired German resins producer Viverso for €75 million ($118m) last year - the picture is not so pretty in Australia and New Zealand.
The company is planning to shut four plants, two of them in Auckland, and lay off around 10 per cent of its Australasian workforce.
Nuplex says the closures are the result of its Australian and New Zealand-based manufacturing customers shifting production overseas because of the strong New Zealand and Australian dollars, as well as the downturn in the construction sector.
Shares closed at $2.96 on Friday.