Learning the art of share ownership has been a long road littered with errors but results in financial security.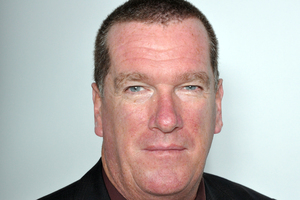 I own a major airport, three retirement village operators, a chain of petrol stations, two power companies, two insurance companies, two banks and an iconic fast food operator. I don't own a house and never have. I have no desire to because it doesn't suit the way I live my life. I hate mowing lawns and the thought of interior decorating ranks below a visit to the dentist. I am partially sighted and need to live near my work so I can walk because the train times in Auckland seem to be based on yearly averages with large standard deviations.
When I walk through my airport I marvel at the numerous shops that pay me rent and hundreds of taxis that pay a fee to pick up customers. I observe my fellow travellers who generate revenue for me whenever they come and go. I feel comfortable with my investment property.
Okay, so I am a very partial owner of these assets but when I hear people talk of houses as the "safest" investment because you can touch them, I feel a sense of puzzlement.
Admittedly it is difficult and dangerous to hug a runway, particularly for a fuller-figured blind man.
Many of my companies pay annual dividends of 6-7 per cent. They are monopolies or near monopolies in very strong cash flow businesses.
If another global financial crisis was to come along my investments would likely plummet in value as they did in 2007/8. I would probably buy more as I did last time because these businesses sell stuff that people buy even in hard times. If the economy turned to custard and unemployment rose to 30 per cent as it did during the Great Depression then my dividend returns and share prices would head southward. But in the same circumstances house prices would also plummet along with most other asset classes.
I am not a rich man and nor do I particularly want to be. I want financial security and to me this means having investments that generate sufficient income to cover living costs. Maybe this attitude comes from being a blind economist. Disabilities can shape perspectives.
Shares appeal to me because of flexibility, intellectual curiosity and a desire for liquidity. I want to own key parts of the economy, preferably the most profitable bits. But learning the art of share investment has been a long road littered with stupid errors. The learning process was self directed and this is a reason many Kiwis shun this form of investment. It takes effort and risk to learn how to go about it. Many of those who are willing to teach beginners are sharks. Only about 8 per cent of New Zealanders are direct owners of shares. So a big chunk of our most profitable businesses are owned by overseas shareholders.
This year, I had the opportunity to establish a long-term share fund with a group of students. It has been one of the more rewarding experiences in my undistinguished teaching career. The students researched and presented on various companies from which we selected a diversified portfolio. The discussions were lively because actual money was on the table.
The main lesson that I wanted these students to learn was that investing in shares is not gambling. I wanted them to learn that they own real businesses that have concrete assets and produce actual goods and services. This necessitated several visits to KFC to emphasise the point. By investing in these businesses they share the profits that these businesses make. I wanted them to see that this is not a "get rich quick" scheme but rather the application of common sense and practical research skills. It is also more fun than mowing lawns. Let's teach our kids some options.
Peter Lyons teaches economics at Saint Peter's College in Epsom and has written several economics texts.