Infant formula firm says it has no connection with Chinese site but asked for promotion to be removed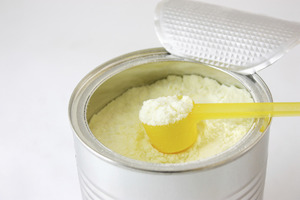 Fernbaby, the infant formula firm that became a sponsor of the Vodafone Warriors this week, is distancing itself from claims made on a Chinese website that it is the world's "number two" baby formula brand.
The statement, made in Mandarin on a retail website operated by Baidu, had been deleted yesterday afternoon after the Business Herald contacted Fernbaby to ask how it could be substantiated.
The Auckland-based firm, owned by a group of Chinese investors, was at present selling only small volumes of product overseas, said assistant director John McCaulay. He said Fernbaby and its distributors had no connection with the Chinese website and the claim had been deleted at the company's request.
On its own Chinese website Fernbaby has also superimposed images of its advertising on to the side of a New Zealand dairy manufacturing facility, which could give the impression that it owns the plant.
The company does not operate a factory - its products are manufactured at contract facilities.
McCaulay confirmed that the image had been "photo-shopped" and would be removed promptly.
"It's not an uncommon thing to happen in China," he said. "We apologise to anyone who's been misled."
An industry source said over-inflated claims were commonplace in the marketing of infant formula products in China.
Fernbaby is aiming to send 80,000 to 100,000 cans of its product to China per month by the end of this year.
The company is understood to be sourcing its raw ingredients from Fonterra and the dairy giant's name was mentioned at the press conference called to announce the Warriors' sponsorship on Tuesday.
Gary Romano, Fonterra's managing director of NZ milk products, said it was important that the co-op kept an eye on international markets as any false claims could put the reputation of the dairy giant and New Zealand at risk.
It has also emerged that Fernbaby's owner, Kiaora Investment Group, was behind the launch of the "Heitiki" formula brand last year, which angered some Maori who said it was culturally insensitive.
Associate Health Minister Tariana Turia said it was offensive that a cultural icon - heitiki are carved pieces of jewellery - had been associated with food.
The company later apologised for causing offence and said it would rebrand its products and remove any Maori references.
In August another Auckland-based infant formula manufacturer, Cowala, raised the ire of the Prime Minister's office after John Key's image was used to promote its brand.
Several New Zealand-based infant formula companies with links to Chinese investors have been founded in recent years in response to China's seemingly insatiable appetite for imported formula, which is sold at a hefty premium.