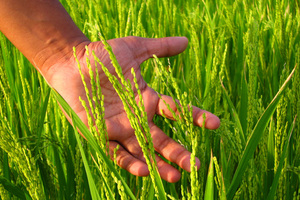 Kiwi software company Bucky Box today globally launched software aimed at helping to level the playing field between small farmers supplying directly to consumers and large supermarket chains.
The web-based application was launched with local vegetable box schemes in New Zealand, Australia and Mexico.
Food-box schemes act as a go-between for farmers, by delivering boxes of fruit, vegetables or meat directly to consumers' doors.
Bucky Box helps food-box delivery companies to take care of the IT, administration and the operational side of things, including subscriptions, packaging and delivery logistics, plus billing and invoicing.
Bucky Box founder Will Lau said the software was simple, easy to use and received great feedback from schemes within New Zealand and internationally.
"The local food movement is already in full flight around the world especially in the countries where food has become highly industrialised."
Lau said Bucky Box held private trials with food-box schemes in Wellington and a small town near Sydney.
He said 200 schemes worldwide, mainly in the United States and Britain, had shown an interest in the software.
"We've differentiated ourselves from other sites because we're providing this software worldwide. Other sites are country-specific, so only people in the UK can use a UK site."
The team is also interested in trialling the technology in India to see if it would work in a less technologically developed country.
"It's cost somewhere between half and three-quarters of a million dollars to develop this."
He said most of this investment was made during Bucky Box's time with Wellington incubator Enspiral.
The company would donate two-thirds of its profit to local-food movement organisations, educators and researchers.
Bucky Box charged $19 per month for small start-up schemes which had less than 100 customers. Larger ones in first-world countries were charged $69 per month.
However, Lau said schemes in Third World countries, including India, would pay one-eighth of this.
"We're trying to make pricing as low as possible, while still making enough to optimise our business."
Most of the advertising was carried out through social media in order to "connect with our customers".