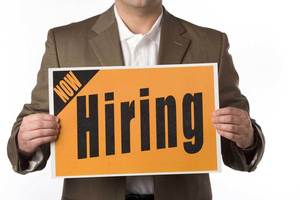 Offering more flexible hours and working conditions is key if employers are to entice expats back to New Zealand, a survey suggests.
Wellington-based employment firm Global Career Link asked almost 450 New Zealanders working overseas about what companies should do to attract people to this country.
Aside from offering higher salaries - an answer that loomed large over the survey - numerous respondents cited hours and conditions as important factors.
Some of those surveyed said businesses should give employees more opportunity to work from home while others said companies needed to make it easier for migrants to secure jobs before moving.
Global Career Link managing director Bernie Kelly said three-quarters of those surveyed wanted to move back but employers were not making it easy them.
"These people are looking for jobs and they can't see them. When they find them, it's hard to apply.
We have to make it at least as simple as other countries they could choose," he said.
"We can't do much about the pay rates. If New Zealand employers could pay more they would. But these people want to come back anyway. There is a real opportunity to address the talent shortage in New Zealand, we're just making it hard for them to do so.
"If people are to move to New Zealand for the lifestyle, they need to be confident that they are going to have one," Kelly said.
An unhelpful focus on "relevant NZ experience" was consistent with previous years' results, Kelly said. "Either New Zealand employers need to gain an ability to better understand skills acquired overseas, or articulate what is special about the New Zealand experience they are seeking."
The results also showed a lack of open and easy communication about the opportunities in New Zealand to overseas candidates. One respondent quoted a $535 fee to make "an expression of interest" while others simply wanted to be able to interview over the internet.
The majority of those surveyed were from the United Kingdom, aged 25 to 39 and working in accounting, finance, marketing or legal roles.
Seven out of 10 respondents have been away from New Zealand for more than three years, with half having spent at least five years living and working abroad.