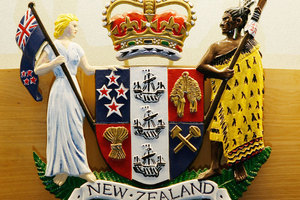 A woman who was supposed to be looking after more than $1 million of her sister's money allegedly stole most of it over four years - buying property which she then used to secure further bank loans.
It is also alleged Michelle Roberta Innes used another property owned by her sister at holiday spot Pauanui as security to get new mortgages.
Innes, a 58-year-old office administrator from Pukekohe, appeared in the Auckland District Court yesterday facing 10 theft-related charges laid by the Serious Fraud Office.
Four charges are theft by failing to account for funds, five are theft by a person in a special relationship and the remaining charge is obtaining possession with intent to defraud.
The Herald has learned Innes' sister Lesley Morressey is living in the United States and had been sending money back to New Zealand. Innes was supposed to receive that money and "take care of it" for Ms Morressey.
Court documents show two amounts were entrusted to Innes: one for $484,790.45 and the other for $520,000.
It is alleged Innes, instead of putting all of the money into accounts for Ms Morressey as she had been directed to do, spent most of it on unauthorised items.
She allegedly converted sums of $118,256.39 and $161,490.45 from an ASB Bank USD Treasury account to a second account in the name of Michelle Roberta Shaw "for her own use" and stole a further $323,300 to buy a property in Harrisville Rd, east of Pukekohe.
- additional reporting: Vaimoana Tapaleao