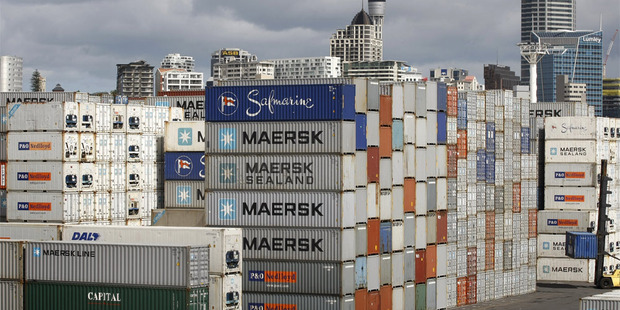 A hefty increase in refrigerated sea freight costs will have a big impact on some local exporters, especially smaller operators, says an industry group.
ExportNZ executive director Catherine Beard said a number of shipping lines had announced a price increase of US$750 ($912) on 20 foot refrigerated containers and US$1500 on 40 foot containers.
"Not only are these significant price increases - one small exporter tells us it will add an additional $100,000 to their transport costs - but the fact there is uniformity in the price increases from all the lines for ships going from New Zealand to Asia is of concern," said Beard.
"If this was a competitive market we would not expect to see shipping lines all increasing the cost of containers by identical amounts at the same time and using similar language in communicating this to their customers."
She said the price increase would likely hit smaller exporters of perishable goods harder than larger ones, as bigger firms tended to have more bargaining power.
ExportNZ supported a recent Productivity Commission recommendation that an automatic exemption from the Commerce Act for conference agreements between shipping lines should be abolished, Beard said.
"We accept that the shipping lines need to work co-operatively on non-rate making agreements in order to facilitate reliable provision of container services, but we would like to see more transparency and scrutiny over agreements around the setting of rates."
Global shipping operator Maersk Line told its New Zealand customers this month about its price increase, which will apply from January 1.
"We appreciate the significance of this increase," it said.
"We hope that you in turn will appreciate the necessity for us to continue to invest in the growth and development of the reefer [refrigerated container] trade and the benefits this investment generates," Maersk said in its advisory notice to NZ customers.
The company said the current refrigerated container rates were too low to support the investment in equipment, as well as research and development, required to give its clients the best products and services.