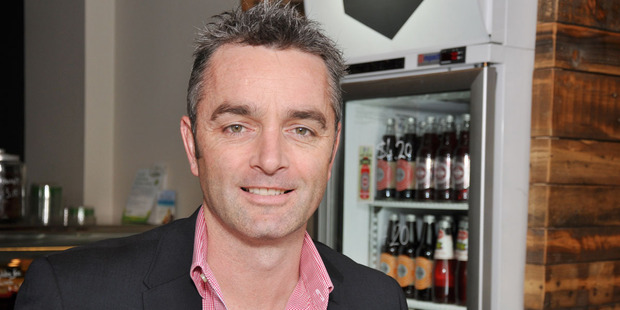 Moving from multi-national Coca-Cola to Charlie's juice company means the opportunity to help grow a business still very much in its teenage years, says new boss Craig Cotton.
Charlie's this week announced Cotton would be stepping into the shoes of co-founder Stefan Lepionka with immediate effect.
Cotton said he was excited about his transition from a 17-year career at Coca-Cola Amatil to heading up the "honest and straightforward" Charlie's.
"I think when I step back and think about Charlie's, I'd liken it to a 14-year old teenager," he said.
"The exciting thing is we have the opportunity to look at what we want the company to be when it grows up."
Started in 1999 by Marc Ellis, Stefan Lepionka and Simon Neal, Charlie's would need to be treated like any teenager, Cotton said.
The 38-year old expected to "listen carefully" to customers and clients, and "be prepared for some failures".
"The appealing thing is the opportunity to come from a large corporate to a place where I can be more intimate with the team and customers, and react faster."
Lepionka, who had left the company since its transition to Asahi ownership, did a great job of getting Charlie's to where it was now, Cotton said.
Only one week into the job, Cotton said he would be doing more listening than anything else for a while.
"Given it's early days, it's about not imposing my thoughts. I have some thoughts but it's probably a bit early to share those.
"I want to spend more time talking with customers and consumers first."
Charlie's currently sells its products in 15 markets but Cotton said there was plenty of potential for future export markets.
Cotton said he sees strong opportunities for growth through innovation and market expansion at Charlie's.
"Not many New Zealand companies enjoy the opportunities we do.
"We have local and offshore manufacturing facilities, the best brands in our categories and are now owned by Asahi who are keen to invest for growth," he said.
In its Monday announcement, Charlie's said Cotton had "a strong track record" in sales and marketing with Coca-Cola Amatil, most recently as non-grocery national sales manager.
"He is renowned for being a strong leader who is consumer and customer focused and big on excellence in execution of brands in the marketplace."