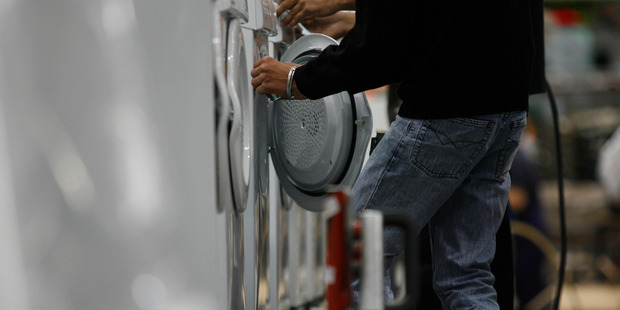 Control of one of New Zealand's oldest manufacturers looks set to go offshore, after the board of Fisher and Paykel Appliances recommended a revised $1.28 a share takeover offer from the Chinese appliance making giant, Haier.
The offer, which was at the bottom end of a $1.28 to $1.57 range, was an 8c improvement on Haier's original offer.
The takeover target's independent directors unanimously recommended the revised offer, after rejecting the initial offer as being too low.
Haier, which held 20 per cent of the stock, had already secured an agreement from Allan Gray Australia to sell its 17.46 per cent holding, giving it a total of about 37 per cent.
Assuming Haier reaches 100 per cent acceptance, the company will pay around $741 million for the stock it did not already own.
In separate notices to the NZX, Harbour Asset Management, with a 2.4 per cent stake, ACC with 7 per cent and AMP Asset Management with 4.5 per cent, had all entered "lock in'' agreements to sell to Haier at $1.28 a share.
F&P Appliances chairman Keith Turner said he and the other independent directors had considered a range of expert advice and regarded the increased offer as representing fair value.
The directors also noted the new offer was within the independent adviser's valuation range.
Acceptances from Harbour, ACC and AMP, coupled with Allan Gray's stake, meant Haier had exceeded its minium 50 per cent threshhold for the takeover.
Haier, a large global appliance maker with annual revenues of around US$23.3 billion, rescued F&P Appliances in 2009 when it acquired a 20 per cent stake as part of a capital raising.
The New Zealand company, which arose when the parent company was split up in 2001, had its origins in Fisher and Paykel Industries, which was founded in 1934.
Meanwhile Haier was sticking to its guns over its initial $1.20 offer.
"While we differ with the valuation provided by the independent adviser, we are pleased to indicate our intention to provide an increased offer price to within the valuation range,'' said Liang Haishan, Haier's New Zealand chairman, said.
"We feel this allows our offer to move forward on a positive basis,'' he said in a statement.
Shareholders have until November 6 to accept the increased offer.
F&P Appliances' shares were trading at $1.235 before the stock was put a trading halt pending the announcement from Haier, and went to $1.265 after when trade resumed.
- APNZ