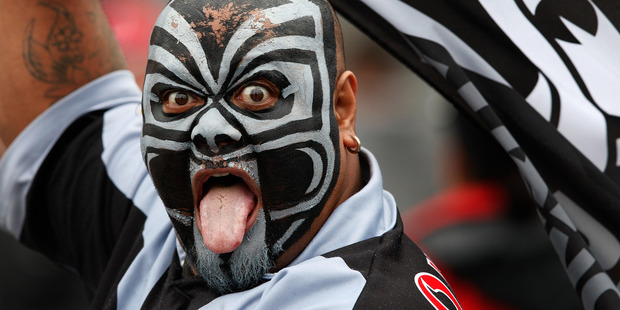 A DIFFERENT LEAGUE
The Warriors and their loyal fans are being asked to move from Mt Smart Stadium to Eden Park to make better use of Auckland's under-used, cash-strapped stadiums. It doesn't seem to matter to the Auckland Council boffins proposing the move that the 50,000-seat stadium will be three-quarters empty for Warriors games, creating a flat atmosphere for league. Why, then, is the council so keen to dish out $10 million of ratepayers' money on a flash new 600-seat theatre in the Wynyard Quarter when the Aotea Centre's 2000-seat ASB Theatre has room aplenty?
CRIME: THE BIG PICTURE
When National was in Opposition, it expressed extreme displeasure about flat screen TVs being installed in prisons, calling it a sign of Labour being "soft on criminals". The same MPs do not seem to have noticed, or are being quiet about, the fact that the Corrections Department is seeking tenders for the supply of more than 8000 TVs that inmates will be able to rent for their cells. This is to replace the current practice of prisoners bringing in their own TVs, which is causing security issues.
Now that's really getting tough on crime.
TRICKY TACTICS
Parliament resumes next week after a fortnight's break. Will there be a repeat of one of the more unusual parliamentary practices of recent times: New Zealand First using delaying tactics to prevent debate on its own bill? The last session was to debate Winston Peters' Reserve Bank of New Zealand (Amending Primary Function of Bank) Amendment Bill - the one that would broaden the bank's focus beyond inflation - but failed to do so. This was due to NZ First MPs doing all they could to prevent debate on their own bill. There was method in the apparent madness: NZ First knew the bill would be voted down, but as long as it is on the Order Paper then it is on the parliamentary agenda.
BANK ON IT
Bank bosses are patting themselves on the back after a Consumer NZ survey found bank customers had an overall satisfaction rating of 92 per cent - an 8 percentage point increase in customer satisfaction since a similar survey in 2007. Some would say that's a sign of competition bringing better service. But a lot depends on the questions asked in the survey; the result might have been different if the survey had delved into what people think of the banks' profits and their chief executives' salaries.
COSTLY CONUNDRUM
As agencies dig into their operations to save money and work out how much things cost, they have been opening a few cans of worms. Maritime NZ is a case in point. The agency found that those who pay levies are subsidising those who pay fees, to the tune of millions of dollars. Maritime NZ argues this should be rebalanced by reducing levies and raising fees to reflect actual costs. Sounds reasonable, but there are political problems. One consequence would be that foreign vessel owners would pay less, and domestic maritime operators would pay more. The average hourly rate in the current fees schedule is $90, but the actual cost of fee activity is more than $200 an hour, and Maritime NZ wants to lift its fees accordingly. This no doubt makes sense to accountants and many others, but pushing the idea that the unloved owners of foreign fishing vessels should pay less, while local - and voting - tour boat operators have their fees more than doubled could be a hard sell.
BOTH SIDES
Coincidence corner: Phillip Morris (NZ) Ltd has its office in a building at 95 Ascot Ave, Greenlane. In the same complex as the tobacco giant is the Respiratory and Sleep Institute, packed full of experts on lung function.
SCIENTIFIC WRESTLE
It seems a pretty populist idea for the Government to spend money advertising for public input into the scientific questions New Zealand needs to answer as part of the new $60 million National Science Challenges. A cynic might say the Government is trying to maximise the political bang it gets from its bucks in this area. Some may also ask why we bother spending money on a science bureaucracy to set funding priorities when it would be cheaper to put such decisions to a public vote. Despite the publicity drive, few doubt where the final decisions will be made - it will come down to an arm wrestle between Science and Innovation Minister Steven Joyce and the Prime Minister's chief science adviser, Sir Peter Gluckman.