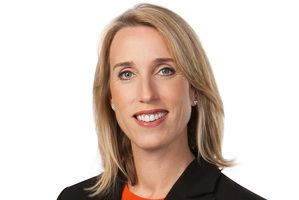 The Radio Network is launching an online digital radio platform that can been accessed through the world wide web, smartphones, iPads, and on Xbox.
Called iHeartRadio, the platform offers free access to an aggregated library of 14 million songs including New Zealand artists.
It allows streaming of stations, according to Jane Hastings, the recently appointed chief executive of TRN.
iHeartRadio has been operated successfully in the US by Clear Channel since 2008 and it aims to become operational in New Zealand and Australia in the first quarter of next year.
Clear Channel owns half of ARN, the parent company of TRN.
The other half is owned by APN News & Media, publisher of the Herald.
iHeartRadio provides personalised radio and allows users to create an endless stream of music.
Hastings said the function would allow the station to build profiles of listeners for use in themed radio stations and could be accessed through Facebook. Advertisers would be able to insert messages into iHeartRadio alongside commercials on live radio.
Hastings said TRN would speak with the music rights group Apra for a licensing agreement for music played on iHeartRadio.
TRN owns radio stations with half the country's commercial radio listenership.
MediaWorks - which has the other half of the market - declined to comment on the impact of the new platform on the radio advertising market.