Rival banks have jumped on brand change, mounting campaigns to lure customers away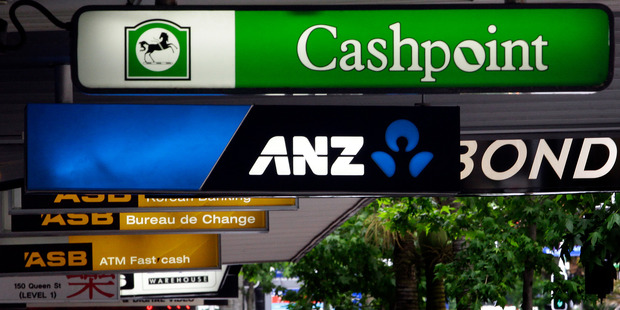 The ANZ could potentially lose 30 to 40 per cent of its National Bank customers by dropping the brand, a banking expert says.
But the bank says it has not had any "appreciable change" in customer numbers since it made the announcement last month and it plans to grow market share.
Massey University senior lecturer Claire Matthews said past bank brand mergers in New Zealand showed a loss of customers was likely, although it could take several years.
"The 1996 merger of Westpac and Trust Bank did not go very well for Westpac."
Matthews said Westpac experienced a large jump in its share of the home loan market after it absorbed the Trust Bank brand.
"But after five or six years its market share was back down to where it was before it made the merger."
A merger of the National Bank and Countrywide in 1998 was more successful, said Matthews, with the National Bank initially experiencing a drop in market share but recovering a few years later.
Matthews said it was hard to know how many customers ANZ could lose.
"They could potentially lose 30 to 40 per cent, but it won't be overnight.
"It just depends how strongly the customer feels about it - and how good a job the ANZ does to keep them happy."
If the ANZ wanted to convince National customers that it was only a colour change it would have to keep up the same level of service, she said.
A spokesman for the ANZ said it had looked at previous bank brand changes and used their experiences to inform its handling of the move.
"While customers are loyal to their brand, their main concerns are about continuing to see the people they deal with, accessibility to branches and that their banking experience won't become more difficult."
The spokesman said the ANZ had moved to reassure National Bank customers about those issues.
"We bank around one in two New Zealanders. As with any bank, a number of customers come and go. But there hasn't been any appreciable change in those numbers since the brand announcement."
Rival banks have jumped on the brand change to mount their own campaigns in a bid to lure National Bank customers away.
But Matthews said other banks looking to convince people to shift also faced a hurdle.
"While it is relatively easy to switch - there is still a perception that it is difficult."
Chris De Wit, head of banking and financial services at Ernst & Young, said it was difficult to put a number on how many customers ANZ could lose and said the banking sector had changed a lot since previous brand mergers had taken place.
"The nature of our relationship with banks has changed a lot - we've gone away from human relationships to digital. People are far less prepared to stick with the same bank."
De Wit said the National Bank was known for a high level of engagement with its customers whereas the ANZ was not, but that had not cost the ANZ many customers in the past.
"It comes down to the mix of customers. National Bank has a large rural base."
For many rural customers it was still about having access to the branch network and seeing their bank support the local community. De Wit said if the ANZ were to drop its sponsorship or involvement in community funding it could affect decisions by those rural customers.