North Waikato residents rally to voice concerns about dairy giant's new mine.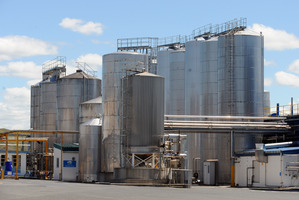 North Waikato residents are calling for Fonterra to consider the effects on the wider community as it goes ahead with plans for a second open-cast coal mine near Maramarua.
The dairy giant's coal-mining company, Glencoal, yesterday held an open day to consult residents on its plans to open the Mangatangi mine on 30ha of farm land between Mangatawhiri Rd and State Highway 2.
The mine's opening in mid-2014 would coincide with when its Kopako 3 mine, 8km south of the proposed site, runs out of coal.
About 100 North Waikato residents attended either an open day at the proposed mine site at 538 Mangatawhiri Rd yesterday or a public meeting at the Mangatawhiri Hall last night to learn about the proposal and raise concerns about dust, noise and the visual effect on the closest properties.
Mangatawhiri resident Daniel Hair, a local community board member, worried the solutions offered by Fonterra just targeted the five or six neighbours closest to the mine.
Mr Hair wanted more monitoring systems to measure air quality - which he said could be diminished by dust from the mine - closer to the three schools within 10km of the site.
He also called for the proposed water purification system for residents living within 300m of the mine to include more households.
"It's not a matter of stopping it, it's a matter of ensuring the community benefits in every step along the way. It will affect the community and have an affect on people and what we do here."
He was also concerned about the speed with which the process was unfolding.
Fonterra plans to apply to the Waikato District Council and the Waikato Regional Council for resource consents at the end of this month.
The proposal
* 30ha open-cast coal mine to be opened by mid-2014
* To produce fuel for Fonterra's three Waikato dairy plants
* To be mined for up to 10 years
* Both sites to be fully restored with native plantings and lakes, and some farm land restored.