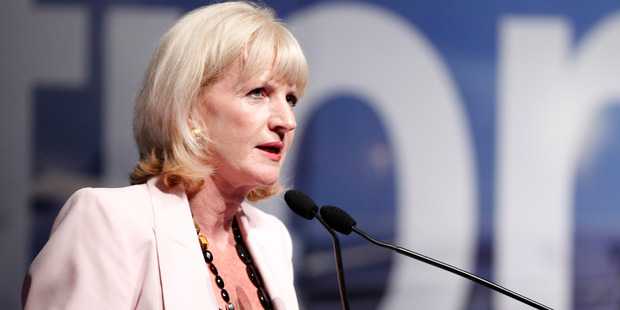 NZX-listed companies lag behind their counterparts on the ASX when it comes to women's representation on boards, even as the market operator pushes for publicly traded companies to disclose gender diversity as part of their annual reporting.
Of the 574 NZX listed board positions 11 per cent are held by women, according to NZX data compiled by investment bank Goldman Sachs. That's less than the 12.9 per cent of women on companies in the S&P/ASX 200 Index, according to the 2011 Gender Diversity on Australian Boards survey. The Australian number has risen from 8.4 per cent two years earlier.
In New Zealand, only 50 individual females sit on boards once those with multiple directorships are removed - one woman sits on four boards, three sit on three and 11 serve two.
The average number of females per board is 0.8 per cent, with an average board size of 6.7 people, the Goldman Sachs survey found..
"You need to think about merit" when looking at board composition, Goldman Sachs New Zealand chief executive Andrew Barclay told BusinessDesk. "Through the lens of what is going to create a better boardroom and organisation - think about reflecting the way your customers want to see you doing business."
Goldman found 63 per cent of listed companies outside Auckland and Wellington have no female board members. Auckland is New Zealand's most diverse city, 61 per cent of its boards have at least one female board member, followed by Wellington on 43 per cent.
"Given the regional composition, it is apparent that the majority of the improvement would need to come from companies outside of Auckland and Wellington, although improvement could of course be made in these regions too," Auckland-based Goldman said in its report.
Goldman's survey found 45 per cent of listed companies have no female board representation, with the percentage falling to 37 per cent for companies in the benchmark NZX 50 Index.
Chorus, the telecommunications network company which demerged from Telecom last year, has the highest female board representation with three, followed by Michael Hill International on two.
Larger companies are more likely to have female directors, Goldman said. The probability of having a female board member rises by 0.3 per cent for every NZ$100 million of market capitalisation.
The Institute of Directors in New Zealand and dsd Consulting's 2012 Directors' Fees Report released on Wednesday highlighted the gender difference in pay between men and woman at board level. Non-executive women directors earned on average $24,500, while men bring home $39,553.
The discrepancy partly reflects the types of organisations where women are likely to sit on the board. Women are three times more likely to sit on a not-for-profit board, while more than half of them hold directorships in organisations with revenue of less than $5 million per year.
In July, the NZX announced listed companies will be required to disclose the gender composition of their boards and senior management teams, provide information on their diversity policies and evaluate their performance in respect of the policy from Dec. 31.
The stock exchange regulator is working with the Ministry of Women's Affairs and the 25 per cent Group, launched in June to implement the policy, with a target of 15 per cent female board participation by 2015.
In May, the Financial Services Institute of Australasia and Bank of New Zealand launched the Women in Financial Services Forum after research showed that females across New Zealand and Australia perceive their career advancement as a low priority in the organisations they work for.
The NZX will publish final guidelines for its new gender disclosure rules this year.
Shares in the NZX are currently trading at $1.15 and have gained about 17 per cent this year.