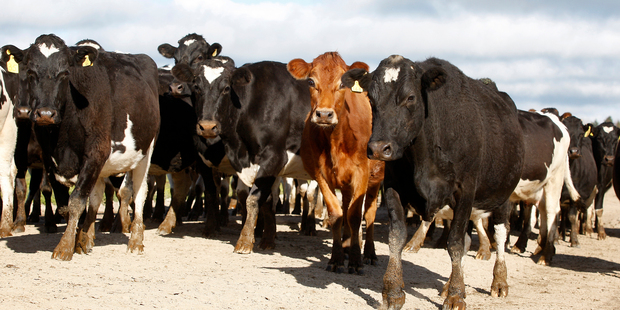 The opposition towards the sale of the Crafar Farms to Chinese interests made New Zealand look "very bigoted" and should never be repeated, says Beijing-based Kiwi businessman David Mahon.
Addressing the China Business Summit in Auckland yesterday, the managing director of Mahon Investments said the debacle over the sale damaged this country's reputation in China.
"Some newspapers and some of the talkback shows carried the story to the point that it made New Zealand look like a very small, very bigoted country, which we are not," Mahon said. "I think it is incumbent on all of us that next time an acquisition like the Crafar Farms comes up we all speak up and explain to those in New Zealand, who are not as close to business as we are, how important it is that we do welcome in investment from all countries and don't discriminate against China."
The 16 Bay of Plenty farms were sold to China's Shanghai Pengxin this year, after an aborted bid by Hong Kong-listed Natural Dairy in 2010.
Mahon, who has lived in Beijing since 1984, said New Zealanders needed to be aware that this country had many competitors, especially in Latin America, for Chinese investment.
Tim White, who heads KPMG's China business practice and took part in a panel discussion at yesterday's summit, also said the Crafar saga had been damaging to New Zealand's international image.
"When I'm talking in particular to Chinese, but to New Zealand companies as well, there's a real sense of national embarrassment about how [the sale] was handled," said White. "I agree wholeheartedly with David [Mahon] that it must never happen again, but I'm not confident it won't."
Cathy Quinn, of law firm Minter Ellison Rudd Watts, said many people in China saw the opposition to the Crafar sale as "a message from New Zealand Inc that Chinese investment is not wanted".