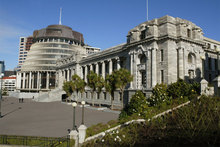 More big-name law firms have lined up to criticise regulations that would get tough on company directors.
An amendment before the commerce select committee would make it a criminal offence if a director was in "serious breach" of their obligations to act in the best interest of a business and protect it from risk of serious loss.
This month Chapman Tripp publicly released its submission on the changes and told the Government the costs of reform would outweigh its benefits.
The heavyweight law firm said the proposed provisions may make directors more afraid of taking risks, which is at loggerheads with boosting innovation, productivity and growth.
While the changes are based on an apparent hole in existing law, Chapman Tripp said there was no evidence that "errant directors are escaping accountability" and pointed to the recent prosecutions of failed finance company directors.
More submissions released by the commerce select committee reveal other large law firms also take issue with the changes.
Bell Gully, Russell McVeagh, Simpson Grierson and Chapman Tripp said in a joint note that parts of the law were imprecise and inconsistent with other jurisdictions.
Bell Gully's individual submission said the law could skew directors' decision-making when a company runs into difficulty.
"Ironically, at a time when a company most needs capable directors, the law's incentive may be to 'abandon ship' rather than remain in office and attempt a work-out strategy which is fraught with commercial risk," Bell Gully said. Simpson Grierson said interference into matters of "business judgment" would risk reducing the pool of available directors when the country is "suffering from limited resources in this area".
Commerce Minister Craig Foss was unable to comment on the bill while it was before a committee, which is due to report back in January.

Companies and Limited Partnerships Amendment Bill
*Criminalises "serious breaches" of directors' duties.
*Requires directors to act in good faith and in the best interests of the company.
*They must not allow business to be carried on in a manner likely to create substantial risk of serious loss to the company's creditors.
*Penalty of up to five years in prison or a fine of $200,000.
Click here to view bill on New Zealand Legislation Website
By Hamish Fletcher @hamishfletcher

Email

Hamish