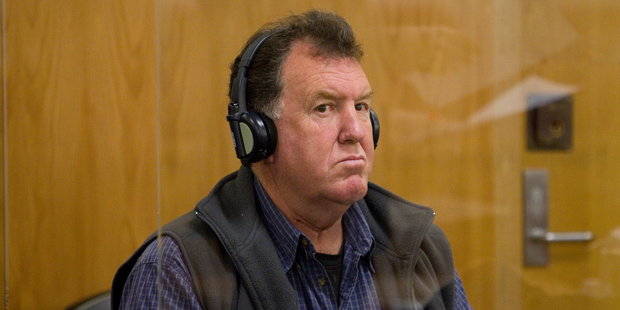 Jailed National Finance boss Trevor Allan Ludlow is appealing his sentence on the grounds it was "manifestly excessive" but has been denied bail to prepare for the hearing.
Ludlow was convicted last year of six charges of theft by a person in a special relationship and one of false accounting in a case brought by the Serious Fraud Office.
He was sentenced by an Auckland District Court judge to five years seven months in jail.
But Ludlow is now appealing this sentence and has indicated he may also appeal against the conviction.
While Ludlow believed he should be granted bail to get ready for the appeal, the Court of Appeal's Justice Terence Arnold has denied the application this afternoon.
"The onus is on Mr Ludlow to show cause why bail should be granted. In my view, he has not done so...Mr Ludlow has not given any indication of the basis for his argument that the sentence is manifestly excessive. As a consequence, it is difficult to assess the strength of the appeal.
" Justice Arnold said.
National Finance, whose core business was car finance, was placed in receivership in May 2006, with investors owed $21 million.
Some investors have recovered 49 cents in the dollar, although others have been left completely out-of-pocket.
According to the judgement, Ludlow believes there is "a high level of public interest in the appeal" and said he could not prepare for it while incarcerated.
Ludlow submitted that prison authorities declined him access to a fax machine, computer and a printer.
But Justice Arnold said this was not a matter that weighed on bail applications.
"If Mr Ludlow is having difficulty accessing the facilities he requires, he should make a formal request to the prison authorities, who must properly address that issue in accordance with their obligations under the regulations," the judgement said.
As well as the SFO case, Ludlow pleaded guilty to eight charges brought by the Financial Markets Authority (FMA) for misleading investors and making false financial statements.
As a consequence, he had nine months added to his sentence earlier this year.
When pleading guilty to these charges, Ludlow complained about the conditions of Mt Eden Prison, where he was incarcerated at the time.
"There is nothing to do in Mt Eden ... it's a horrible environment," he said.
Ludlow has since been moved to Spring Hill prison, the Herald understands.