Outgoing SFO head says jailing of directors has sent a chill through boardrooms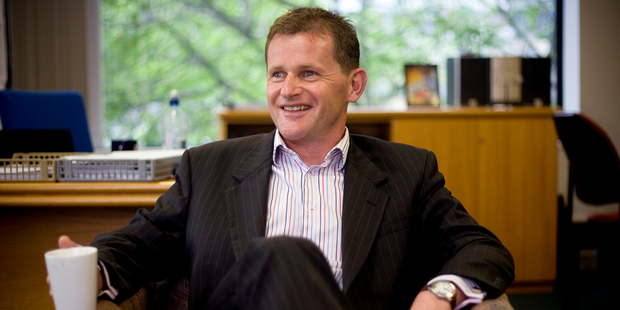 If the collapse of New Zealand's finance companies left a stench wafting through the business community, Adam Feeley says the jailing of dishonest directors has sent a chill blowing through boardrooms.
"The standards have been set clearly," the outgoing Serious Fraud Office boss said yesterday.
"That's a good thing and it's something I don't think 99 per cent of company directors need to worry about but that small percentage that are happy to breach the law and fudge the boundaries of directors' duties are clearly in the future going to be held to account."
It's fighting talk from the fraud-buster, who is taking his gloves off next week for a job as chief executive of Lakes District Council in Queenstown.
Although he said last month there was "understandable fatigue" with finance company cases, Feeley told the Herald the worst thing New Zealand could do was pretend the crimes were a "once-in-a-lifetime event".
"We opened 40 new investigations in the last financial year, the most cases the SFO has ever taken on in a year, none of them were finance companies."
One probe being conducted by Feeley's office was for a potential fraud worth up to $250 million.
"We've confirmed that its [in] Christchurch and that it relates to an insurance matter," Feeley said.
"The first question is whether there was fraud or not and we obviously have not confirmed that, what we've determined is there are issues of concern there. We are trying to determine what that scale may be...it could range from tens of millions to upwards as high as $250 million. That's an upper figure, we don't want to get drawn on the exact number," he said.
"We do have a problem [with financial crime], it's endemic in every sector of business, it exists in the public sector, it's a transnational problem and it's not getting any smaller," he said.
But by next Friday this problem will no longer concern Feeley, who is bowing out of his five-year contract with the SFO early.
The 48-year-old caused an uproar when he took over in 2009 and led a major restructuring of operations during which seven staff were made redundant.
Feeley said yesterday the process was one of the most difficult times of his three-year reign.
There will have been others too. Last year he escaped serious censure after it was revealed he celebrated laying criminal charges against the now-jailed Rod Petricevic by drinking champagne that belonged to Bridgecorp with his staff.
Feeley said in an email at the time that the prosecutions had made it a "fantastic week".
"In light of the Bridgecorp charges being laid, there is a bottle of Gosset champagne [which] needs to leave the confines of my fridge at home and be drunk by those involved with the case ... the relevance of which is that it previously resided in Rod Petricevic's office." Feeley said in the email.
Shortly after news of the incident surfaced, a former SFO lawyer - Anita Killeen - allegedly sent media a separate email purportedly written by Feeley. However, the SFO boss denies being the author of this email and Killeen now faces charges of forgery.
Yesterday, Feeley said: "There were three protagonists in the saga. One of them [Petricevic] is in prison for the next seven years, one of them is facing forgery charges and one of them is going to live in Queenstown. I'm a big believer in karma."
Feeley said it wasn't for him to say whether he had left the SFO in a better state than he found it, but claimed that the office had notched up some successes.
"We now take on more cases than we ever had before, we have a bigger budget than ever before, we have more staff ... we now get a lot of referrals from the business community."
Feeley says the office employs around 50 permanent staff and has a budget for 2012 of $9.9 million, up from around $5.2 million when he joined.
During his tenure the SFO has landed some big prosecutions, including those against two Capital + Merchant directors who in August were sentenced to seven years in jail.
Feeley admitted the fight against financial crime could be "a hell of a lot more effective" and believed authorities needed to take a more sophisticated approach to uncovering fraud. This included mining huge sets of data from the NZX, for instance, to check for potentially fraudulent transactions.
"It's just making using of technology to look for patterns which are anomalous and could have a perfectly reasonable explanation but equally could be indicative of some kind of financial crime."
Feeley said that while the SFO had some power under the law, it was less than fraud agencies in other jurisdictions possess.
The 48-year-old was not an advocate of phone tapping, but pointed out that other law enforcers were making "judicious use" of these methods to investigate financial crime.
"It comes back to people weighing up different interests. The interests of individual right [and] the interests of society not to be devastated by financial crime," Feeley said.
"We have investigated finance companies where we have brought in directors for compulsory interviews. We can get phone records, but we can't tap phone calls.
"We know that within minutes of leaving that interview those directors have called other directors and other lawyers and they might just be talking about the weather in Auckland but the cynic would say they have probably talked about the case and are discussing presenting a very unified picture to law enforcement authorities."
- The office's general manager of Financial Markets and Corporate Fraud, Simon McArley is acting head of the SFO while an replacement for Feeley is being found.