SOHO founder saw a gap in the market for slick packaging and five-star wine, then found a secret weapon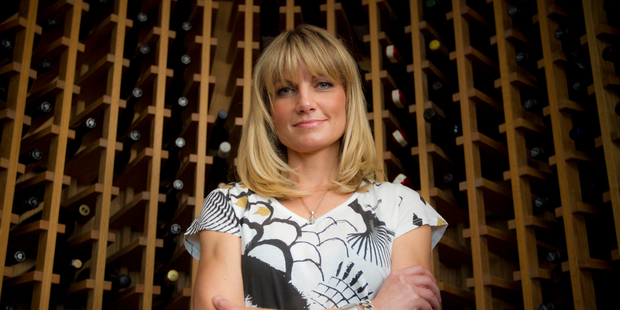 NZ boutique winery SOHO Wine Co has signed a deal with an American distributor that will see the company's production increase by more than 250 per cent.
The American company, Vici Wines and Spirits, run by Chuck Squires, will import half of the 60,000 cases SOHO expects to produce in 2014.
"He would take everything if he could," say SOHO's founder Rachael Carter, who also supplies Bibendum Wine in the UK and other markets.
A young French international trade student doing an internship at SOHO, Corentin Nevot, has been Carter's secret weapon - he found the American distributor.
"Corentin, at the age of 21, has put us on the map," says Carter.
SOHO Wine, a "virtual winery", has three winemakers, Marlborough's Dave Clouston, Central Otago's Grant Taylor and Pete Turner on Waiheke Island.
"Growing our own grapes on family-owned vineyards and having three award-winning winemakers in the best New Zealand wine regions is part of our successful business model. This also means we have the grape capacity to meet the increased demand for our wine," says Carter.
Carter's family owns vineyards in Marlborough and the second largest vineyard on Waiheke Island, the Jomara Vineyard at Onetangi, where Turner makes his wine.
Another key part of the business model was to produce award-winning wines and SOHO has done this with a number of gold medal awards each year since launch.
Carter's winemakers earn bonuses when a vintage earns an award. Taylor's SOHO McQueen Pinot Noir 2009 was number one in Cuisine magazine and came fourth that year in New Zealand.
Carter, who set up SOHO in 2009 at her parents' home in Herne Bay, has always known the wine business. Her father's company, Carter & Associates, provided winemaking equipment for all the big wine companies from the 1970s onwards. Her Croatian mother, Peggy, was once Sir George Fistonich's kola dance partner.
Carter's first company, after working at her father's, was a wine screwcap business, GlobalCap, run in partnership with an Italian manufacturer. "The screwcap business caused a lot of stress. It was very profitable, but I didn't have a passion for it. For wine, yes," says Carter.
The entrepreneur saw a gap in the wine market for slick packaging and five-star wine.
The marketing of the SOHO brand is unusual - "sexy, racy, and Tom Ford-themed", says Carter.
"I wanted to make the brand very much about the end user rather than a rock, river or a creek," she says. The wine names are related to fashion and entertainment - the Westwood Rose, for instance.
The SOHO White collection sells in supermarkets, while SOHO Black is for bars and restaurants.
Carter's staff have been crucial to the company's growth, she says. Operations manager Pip Patterson, previously of Fosters and Montana, and export manager Amber Mepsted are both shareholders.
Carter owns 85 per cent of the business, which in the past financial year had $2 million turnover. "I see us over the next two to three years producing 100,000 cases. We started off on 7000," she says.
There is more to come in the SOHO product line.
SOHO supplies export distributor Vranken Pommery Australia. Vranken Pommery is part of the second-biggest Champagne house in the world, and Carter is talking to it about producing a SOHO product.
"We do have one more surprise - we are bringing out a beer from an amazing brewer." This will be available early next year.

Top tip
Employ the right people. And give shareholdings to valued employees. You have to look after your staff. They create and represent your product.