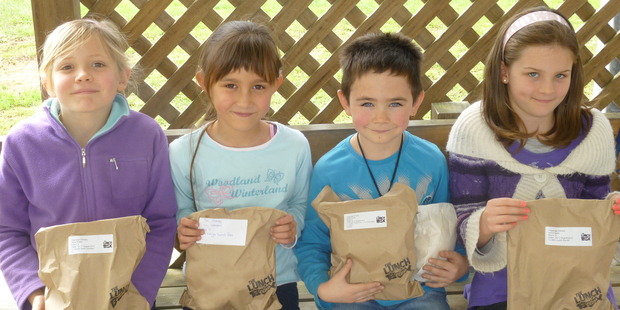 With volunteers to staff the tills thin on the ground and no time to deal with the administration hassles of tuck shops, more schools are choosing to outsource their students' bought lunches.
Online lunch-ordering businesses are springing up across the country. EZ Lunch in Auckland has grown to service 32 schools in the past 18 months, Lunch Online has about 40 schools on its books and the newest player, The Lunch Box Club, has been in operation only five weeks but already has three schools on board and inquiries from around the country.
Parents sign up with the websites, order lunches online and meals are delivered to the schools. Orders can be made for an entire term at once and payments are made by credit card.
David Chapman, of Lunch Online, said the system was popular in schools with fewer than 450 children.
He said tuck shops at these smaller schools generally were at best breaking even. "If they give it to an external party such as us, there's no cost to them."
He said parents welcomed the system because it allowed them to plan ahead and order healthy lunches, without having to find the correct change to send to school.
He said more schools were signing on every week and Lunch Online served students from Auckland to Invercargill. "We've just taken an existing practice and put it on the net."
Sandra Finlay, of EZ Lunch, said it removed a lot of administrative hassles for schools.
"Schools no longer need to provide administration around order-taking or co-ordinate volunteers for lunch services," Finlay said. "It removes one more administrative task and allows them to spend time on other things."
Janine Collins started The Lunch Box Club in Whangarei just over a month ago and said three local primary schools had signed up. Interest had also been expressed from other parts of the country.
Her website sent orders directly to the suppliers who delivered the food to schools and her business took a commission. She said suppliers saw it as a way to make a bit of extra money on the side. "It's a way to get your name out there."
Chapman said as more schools signed up for the schemes, more suppliers would come on board.
In Hawke's Bay, multiple businesses were filling orders but in Christchurch, one provider dealt with all of them.
His business mostly worked with bakeries, supplying the ever-popular sausage rolls, pies and muffins, although he said sushi was now also popular.
EZ Lunch received national recognition at the end of last year when Finlay was nominated as one of New Zealand's top three female entrepreneurs.