Bargain-seekers are increasingly turning online for daily discounts.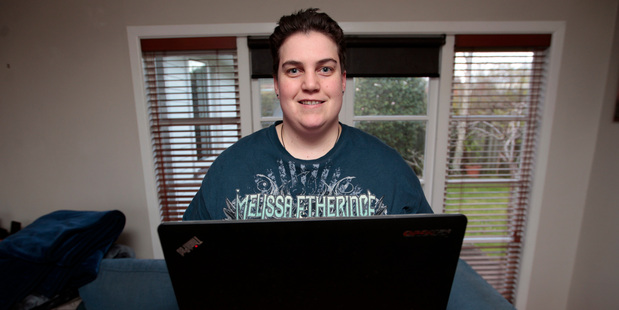 New Zealanders really like a bargain and one-day deal sites are feeding that obsession, says a market analyst - although some businesses are ending up out of pocket.
Sam Yip, of strategic planning consultancy Telsyte in Australia, has conducted research on the daily deal online market on both sides of the Tasman. He said Kiwis were more keen to pick up a deal than Australians.
Australia has more than 60 daily-deal websites and New Zealand has about 20. In New Zealand, GrabOne has 75 per cent of the market.
"GrabOne's strength in New Zealand is so strong that major international players have found it hard to gain market share," Yip said.
GrabOne spokesman Campbell Brown said more than 260,000 transactions were processed by his website every month.
Yip said the uptake was partly a response to the economy. People were looking for a bargain and trying to save money, and saw online as a discount channel.
He said traditional retail needed to take note.
"I see it as working side by side, however large retailers need to think about their online discount strategy to still address consumers' demands for discounts online."
Many sites had spent a lot of money on customer acquisition and had developed large databases, Yip said. "The next step is targeted deals."
Brown said GrabOne had more than a million customers and would run anything from 180 to more than 300 deals a day. His database was growing by about 8000 to 10,000 a week and 65 per cent of his customers were repeat business.
"Last year we did $63 million in gross sales and this year we are on target for $100 million-plus in gross sales."
Dave Healy, managing director of Daily Do, which has half a million subscribers, said food deals were always the most popular, although the uptake of deals could be seasonal.
The deals can be good for shoppers but not always so great for businesses. Yip said the horror stories that people heard - salons rushed off their feet catering to deal-buyers who never returned - were because of people not being prepared for what group-buying could do.
An example was Lisette Ingram's experience. She bought deals for a dental clean and x-ray, plus a facial at a beauty salon, which she said were a waste of time. "They were overbooked and it was hard to get appointments."
She has unsubscribed from the emails because they clogged her inbox.
But Natasha Kristoffersen-Tuck said she just skimmed them and had bought more than 50 deals over the past year.
Healy said his company worked with businesses to help them run effective specials, and many businesses came back.
His salespeople would advise on when a deal would work and stop businesses getting too trigger happy with the offers.
"We want deals to still be working in two or three years and not to bastardise the brand."
Brown said the sites should be thought of as a marketing platform. He said 90-95 per cent of businesses wanted to run another deal after their first one.
Businesses that had lots of deals on lots of websites were often in some financial trouble, Healy said.
Brown said deals needed to vary. "Doing the same deals erodes your dominance in the market."
Businesses pay the deal websites a commission, which ranges from 25 per cent to 40 per cent of the deal price.
Jaswant Singh Minhas, who operates three branches of Shiraz Indian restaurants, said he has run about 10 deals, usually for 50 per cent off main meals.
He sold 820 vouchers for one deal but, with a 20 per cent cut to GrabOne, and then GST to pay, the deals represented a loss. He said he did them as people sometimes brought full-price-paying customers with them, ordered things on the side, or turned into repeat customers.
"We have to hope they'll come back."