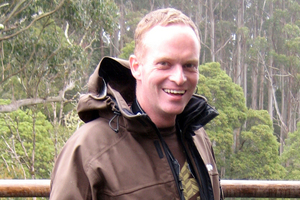 A trust that protects injured birds is closer to being able to buy its own property after receiving rare free advice from some of the country's up and coming business leaders.
Wingspan Birds of Prey Trust director Debbie Stewart says the goal is a lot closer thanks to the work of a group of Massey University MBA students.
Starting this year, students on the course are required to put in hours for a non-profit organisation that otherwise wouldn't be able to afford outside consultants.
Stewart says when it comes to falcons, she knows all there is to know. But on publicity and public relations - vital to the trust's fundraising efforts, she's not so confident. "Having the students' input was gold, absolutely gold."
Students wrote a 409-page report for Stewart, which took about 1750 hours.
Student Pete Searle says they identified how the trust could get more money out of the people who came through the doors.
"Those we surveyed said they absolutely loved what they were doing but there was no 'would you like to donate' and they were missing a lot of opportunities."
Stewart says the trust had wanted to buy premises for a while. That goal is closer as the students' input turns into donations.
"Even the study itself would normally be beyond our budget."
She says the students showed her ways to improve the trust's profile. They discovered that people were attracted to Wingspan by the birds, the people involved, the purpose they were working to, and the "charm" of the organisation.
"We've taken those four things through to new branding and a new website."
The trust struggled to balance its tourism activities with the education and conservation side of the business. Stewart says the students' input helped her work out who her target market is, and hone what she offers to maximise revenue from them.
Searle says: "What we were trying to do is make sure that they were able to retain their objective of being individual and not mass market while driving revenue and getting more out of each customer as well as the benefits of the tourism market."