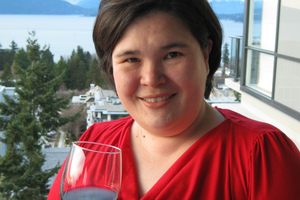 An expert on the wine industry in China says the booming Asian nation doesn't have the economic answer vineyards are looking for.
But Fongyee Walker says those looking at building their market presence in China will do so with personal visits and leverage on New Zealand's reputation for purity.
Walker was guest judge for the Hawkes Bay A & P Mercedes Benz Wine Awards, a parochial competition among local wineries.
She said she found interest in China had grown in intensity, particularly since the global financial crisis.
"People are looking to China as an end-all solution to the wine industry's problems. I spend a lot of time telling people to calm down."
Walker said the size of the population masked the actual wine market, which was incredibly small.
Stories of the rise of the middle class also gave those living outside China a false sense of the potential market. The definition of middle class in China meant having enough food to eat, rather than disposable income to spend on wine, she said.
The market in China was developed mainly through wealthy families who sent their children overseas to study. They had picked up wine drinking while abroad and were transplanting it into their peer group.
Walker said the result meant wine consumption was driven more by trend and marketing than by a market which was turned on to the subtleties of wine tasting.
"Chinese customers don't drink Bordeaux blends because they like them. It is because they think that's what wine is meant to be."
She said regional differences in New Zealand could play into less developed Chinese palates. The wines from Hawkes Bay might have a greater appeal than those from the top of the South Island because they were sweeter and less complex.
Vineyards which tried to meet Chinese demands for sweeter wines were approaching the sales problem the wrong way, she said.
"We're not at the stage where people will buy that wine because they like it."
Walker said one of New Zealand's greatest advantages in selling wine was its dairy industry - "milk products are very popular because people feel New Zealand milk products can be trusted".