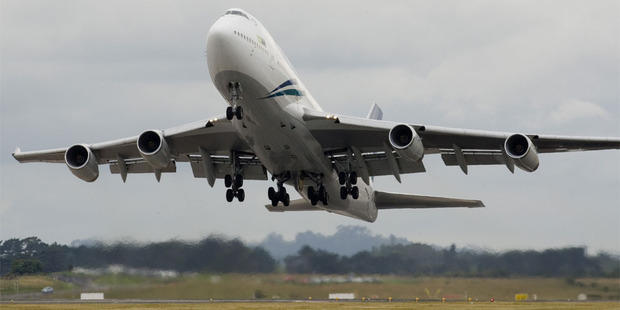 A record high number of New Zealanders left our shores for Australia over the past year, according to Government figures out today.
Statistics New Zealand migration figures showed 53,900 kiwis decided to move to Australia in the year to August 2012. About 13,900 moved in the opposite direction.
That gave a net loss of migrants to Australia in the year of 40,000, the highest figure ever recorded.
Most of the migrants moving in both directions were New Zealand citizens, Statistics NZ said.
Looking just at the month of August, 3,400 more people migrated to Australia than the other way round. That compared to an average net loss of 3,300 over the past seven months.
The highest ever net loss to Australia was 4,300 in February 2001.
Statistics NZ said that occurred just before a change in the eligibility for New Zealand citizens to access certain welfare benefits in Australia.
Last month, New Zealand had a seasonally adjusted net loss of 300 migrants, similar to the average net loss of 200 migrants over the last seven months.
ASB economist Daniel Smith said that was close to the average net loss of 200 over the last seven months.
"A general trend of small but steady outflows has held over the last year.
"After the May and June months in which outflows appeared to be easing, the last two months' data suggests a return to the trend."
Smith said although the annual net loss to Australia of 39,956 was a new record, that annual loss had been flattening out over the last six months.
It had increased only slowly from 39,112 in February, he said.
New Zealand's overall net loss of migrants in the August 2012 year was 4,120, continuing an overall trend that has gone on since the October 2011 year.

The record loss to Australia in the year was offset by net gains of migrants from most other countries, led by the United Kingdom (5,400), China (5,200), and India (5,100)
Statistics NZ said in a press release that arriving and departing migrants last month were mostly in the 15-34 age bracket.
In this age group, New Zealand gained 2,500 more migrants than it lost.
Meanwhile, Statistics NZ said 178,300 people visited New Zealand in August 2012. That was 1 per cent higher than a year earlier.
More people from Australia visited friends and relatives last month, while more arrived from China for holidays, said population statistics manager Andrea Blackburn.
"More arrivals from Australia and China in August 2012 pushed visitor numbers even higher than in August 2011, when they were boosted by 4,400 arrivals for the Rugby World Cup."
In the August year, 2.636 million visitors arrived in New Zealand, up 5 per cent from the August 2011 year.
Blackburn said the yearly figure was boosted by the Rugby World Cup, while the 2011 numbers were affected by the Christchurch earthquake and disruption to air travel because of ash from Chile's Puyehue-Cordon Caulle volcano.
About 193,500 kiwi residents took overseas trips in August 2012, an increase of 1 per cent from the 191,000 trips taken in August 2011.
In the August 2012 year, New Zealand residents departed on 2.130 million overseas trips, up 1 per cent from the August 2011 year.
The biggest increase was in trips to the United States, with 14,500 people probably taking advantage of the favourable currency exchange rate.
ANZ economist Mark Smith said overseas visitor arrivals had rebounded last month but numbers were "essentially flat" compared to 12 months earlier.
"The high New Zealand dollar and fragile global outlook threaten to considerably dampen tourism spending and impact negatively on economic activity," he said.
"Inflows could pick up sharply if the situation in Europe deteriorates and the Australian employment market dries up, but as yet migration flows are helping to cool domestic spending and the housing market, although they will be unhelpful for alleviating capacity pressures in the labour market."