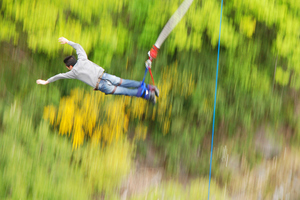 The Government has placed a high level of responsibility on adventure tourism operators to make sure their staff are not impaired by drugs or alcohol while working.
Labour Minister Kate Wilkinson has proposed changes to the Health and Safety (Adventure Activities) Regulations 2011 and aviation and maritime rules, requiring operators to monitor and manage safety risks associated with drug or alcohol impairment from December this year.
The Ministry of Business, Innovation and Employment (MBIE), the Civil Aviation Authority (CAA) and Maritime New Zealand (MNZ) have developed the new requirements.
During independent safety audits, adventure tourism operators will be required by law to address the possibility of drug and alcohol use in their health and safety management.
For adventure activity operators under MBIE jurisdiction, safety auditors recognised by MBIE will begin auditing next year.
They will start with operators who are providing the highest risk activities - about 54 per cent of the industry. The first round of safety audits targeting the highest risk operators will be completed by November next year.
The existing programme of regular safety audits by CAA of adventure aviation operators and by MNZ of jet boat and rafting operators will include an audit of drug and alcohol management, once the proposed amended rules are in force.
Adventure tourism operators are already required to take all practicable steps to identify, eliminate, minimise or manage hazards.
Adventure activities are a significant part of New Zealand's tourism industry.
Ms Wilkinson said the Government were sending a strong message to adventure tourism businesses that the risks associated with drug or alcohol impairment must be taken seriously.
These regulations will be alongside other recently established requirements for the adventure tourism industry.
Under the Health and Safety in Employment (Adventure Activities) Regulations 2011, operators are also now required to notify MBIE of who they are, where they are, what their activities are and whether they have a current safety audit.
All operators have to pass a safety audit by 1 November 2014 at the latest.
- APNZ