Glass ceiling will stay unless firms find new ways for parents to work.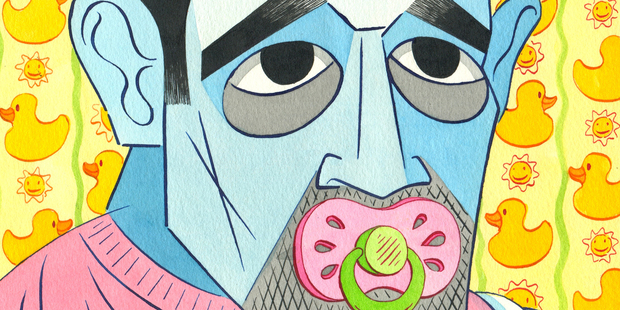 This week during my school drop-off, I met a former journalist colleague who was experiencing life as a stay-at-home dad, for perhaps the first time in his career.
Previously the chief executive of a high-profile non-profit organisation, this father of three had taken a job with a large healthcare company some months back. The pay and perks were considerable, the lifestyle fast-paced and exciting.
That is, if you are a single, or child-free person. For someone who values being part of his children's lives, the travel was punishing. One day my ex-colleague had had enough and packed it in. He looked a lot better for it - and no doubt his wife and kids appreciated it, too.
As someone who gave up an exciting job to raise children, I could appreciate his position. I could also empathise with that slightly mad look in his eye - the look that suggests the wearer is trying not to contemplate, too closely, the paradigm shift his life is undergoing, from boardroom to ironing-board room.
From corporate bullies, gossips and lost souls in the workplace to tyrannical toddlers, nonsensical conversations and long days at home as you lose your mind; really, the workplace and home life have lots of similarities, I wanted to assure him.
Nevertheless, having children provides its own glass ceiling in the workplace, and it's a barrier that affects men and women. Women, being the ones more likely to take maternity leave and stay at home with kids, butt up against it more often. But men who don't want to be Skype-daddies to their brood are also vulnerable.
The Economist this week declares children to be the "biggest obstacle" to women not getting ahead in the "'anytime, anywhere' culture of big corporate jobs" - the long hours of travelling and schmoozing being simply incompatible with parenthood. Women are also held back by their propensity not to study maths, engineering, science or computing, plus a little bit of sexism, mixed with the fact that they don't like to ask for raises or promotions - but it's maternity leave that seems most likely to gazump them.
This seems unlikely to change unless companies adopt radical new ways of working. Some have. Global consumer giant Unilever allows employees to set their own hours (as long as the job gets done) and has also cut right back on non-essential travel.
It will always be hard for those with young children to carve out the time to fulfil jobs, and some women fool themselves that they can have it all when it comes to the very early days of child raising.
It doesn't help when women like Marissa Mayer, eight months pregnant and the new boss of Yahoo!, claims she will work through her two-week maternity leave and get back to it full-tilt straight afterwards (and anything else is for wimps). Spoken like a woman who has never had a newborn in her care.
Much has been said about the folly of mandating a certain number of women into management and board positions, and I tend to agree. Instead, taking a view that all employees should be able to maintain a life outside the firm, and not be discriminated against for doing so, may be a more useful place to start.
* Illustration by Anna Crichton: illustrator@annacrichton.com