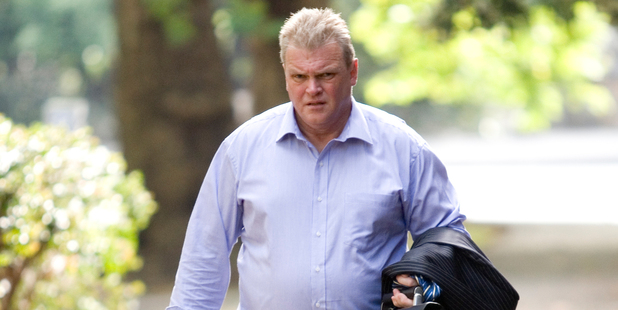 Two directors of well-known failed finance companies are among a group of four accountants that face being struck off the professional register.
Jailed Bridgecorp chief financial officer Rob Roest and Five Star Consumer Finance director Anthony Walpole Bowden had their cases brought before a disciplinary tribunal in Auckland yesterday.
Two other accountants' cases were also heard and all four were now waiting to find out if they had been struck off as members of the New Zealand Institute of Chartered Accountants (NZICA). Decisions were expected today.
Roest was currently serving almost seven years in jail after being found guilty on 18 charges of misleading investors and other charges relating to the Medici luxury launch.
Roest, along with Rod Petricevic and Peter Steigrad, were directors of Bridgecorp when it collapsed in July 2007 owing 14,500 people around $490 million.
He was sentenced in May to six years and six months on 10 Securities Act charges and a further eight charges brought under the Crimes Act and Companies Act.
Roest was found to have knowingly made false statements. Some charges related to statements in Bridgecorp's offer documents that the company had never missed a payment of interest or principal to investors.
Last month, he was handed another three months in jail for his part in the fraudulent use of $3.5 million worth of Bridgecorp funds to buy the Medici yacht in 2002.
The NZICA said the convictions reflected on Roest's fitness to practise accountancy and brought the profession into disrepute.
Roest had also failed to respond to correspondence from the Professional Misconduct Committee in May and June, the NZICA said today.
Bowden was a former director of Five Star Consumer Finance, which collapsed in 2007 with losses of $42 million. Five Star Finance and Five Star Debenture Nominee owe a further $43 million.
He pleaded guilty to Securities Act charges late last year and was sentenced to nine months' home detention and 300 hours' community work.
In June this year, he pleaded guilty to two theft charges brought by the Serious Fraud Office. He was sentenced to another nine months' home detention and ordered to complete an additional 100 hours' community work.
Bowden was the only accountant to front up at tribunal yesterday.
Five Star marketed itself as a low or modest-risk finance entity which made small consumer loans for household purchases such as fridges.
Instead, it was allegedly investing large sums in complex commercial and related-party loans totalling more than $50 million.
Another accountant, Robert Philip Bell from Putaruru, also faced disciplinary action at the NZICA tribunal yesterday.
Bell operated four Waikato-based companies offering accountancy services, which were all liquidated after he failed to make tax payments.
He was suspended in December last year and found guilty of breaching the institute's code of ethics. When the NZCIA had sought information from him in the past, he had failed to reply in time.
A fourth accountant who case was heard yesterday could not be named because a 14-day name suppression order was imposed.
A fifth accountant's case was adjourned until October.