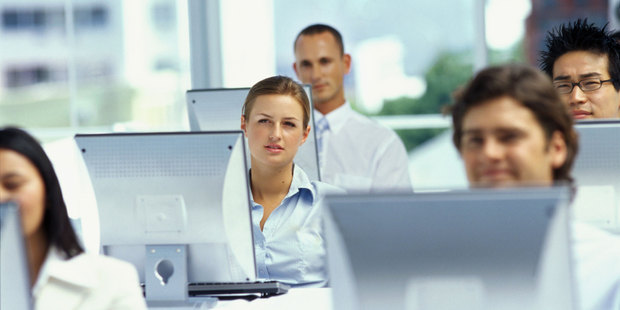 SME owners need to invest in themselves, Professor David Deakins, Director of Massey University's Centre for Small and Medium Enterprise Research tells Gill South.
A report by the Centre from a survey of over 1500 New Zealand SMEs showed that only 18 per cent of SMEs reported attending off-site training courses and workshops. But a much higher figure of 40 per cent of small business owners said they recognised the importance of such training for developing managerial capability.
SME owners are caught between a rock and hard place. On the one hand they are cash constrained and on the other hand they are time constrained. The nature of many small businesses means it is difficult for owner-managers to free up time to attend off-site training programmes.
If businesses are only as successful as their owners and managers, the professional development of SME owners is of critical importance to the New Zealand economy.
Yet, this group's low participation levels in management development training has been an issue of concern for many years.
Despite the work of successive New Zealand government agencies, the most recent report from the Small Business Advisory Group said SME owners need to be better supported to start and remain in business and to increase their capability to remain competitive.
The large gap between the recognition of the importance of training by SME owners and their actual participation is something that is commonly reported in other developed nations. The figures show there is a mis-match between the needs of small business owners to develop their management skills and how such training is provided.
Small business owners can also be reluctant to delegate responsibility, even when they recognise the value of such training. This is why it is so difficult to increase owner-manager participation in formal management development programmes - even when financial incentives are provided.
New Zealand Trade & Enterprise's capacity development vouchers scheme is the latest government initiative to increase small business owner participation in management development training - but it only tackles the issue of affordability.
The potential of this scheme would be greatly enhanced if SME owners could learn to delegate. Allowing key staff to assume responsibility for the day-to-day running of their business when they are absent can also pay dividends by engendering trust and increasing employee loyalty.
To be effective, management training for SME owners needs to be flexible and relevant to their needs. Most develop their capabilities by 'reflective learning' from their everyday problem solving.
In the centre's survey, an overwhelming proportion (81 per cent) of small business owners recognised the importance of reviewing what they did and thinking about how to do it better - that is, using reflective learning. But only 55 per cent were able to engage in this to any large extent.
More relevant and flexible training that incorporates opportunities for practical reflective learning would go a long way to improving the performance and managerial capability of New Zealand's small business owners. It could make the difference between surviving and thriving.
In the meantime, for those who are willing to prioritise the time and delegate, there are opportunities to participate in management capability programmes without breaking the bank.
Click here to find out more about NZTE's capability development vouchers scheme.
Many New Zealand companies, large and small, regard the Chinese market as the Holy Grail. If they can attract interest in their product there, all their worries are over. SMEs, tell us your experiences thus far with the Chinese market. Perhaps you manufacture there, have an office there, would like to have an office there? Email me, Gill South at the link below with your stories.