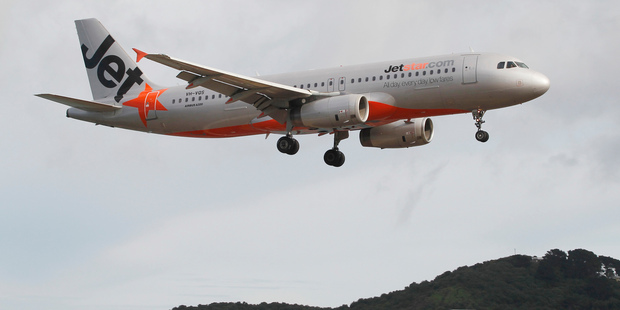 Budget airline Jetstar has announced it is expanding its New Zealand operations, with the addition of one new plane and the hiring of an extra 50 people.
The company, an offshoot of Qantas, said that "in response to the strong customer demand for Jetstar's low fares offering", up to 36 weekly return flights will be added to domestic and trans-Tasman routes, increasing capacity by up to 50,000 extra seats every month, meaning more people can travel more often for less."
Airline chief executive David Hall said the additional aircraft - which takes the local Jetstar fleet to nine planes - allows it to boost frequencies on major domestic routes, offering customers more choice throughout the day.
"We're adding up to 20 additional weekly return services between Auckland and Wellington and up to seven additional weekly return services between Auckland and Christchurch and between Wellington and Christchurch in response to customer demand," he said.
Additional services would also be offered between Australia and Queenstown.
"These changes affirm our commitment to New Zealand and will contribute significantly to the country's tourism industry, providing economic benefits as well as contributing strong job growth."
Hall said Jetstar holds 20 per cent of the New Zealand domestic flying market and employed more than 500 "Kiwi team members".
This new schedule delivers 131,000 additional seats into Christchurch, said Hall. Jetstar's five times a week flights between Christchurch and Queenstown have been axed, with more direct flights to Queenstown.
- nzherald.co.nz