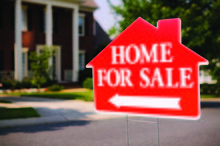 Thieves posing as would-be property buyers stole jewellery from a family during an open home.
The incident in East Auckland has led to warnings from the police and a real estate expert about the need for vigilance and security.
Police spokeswoman Noreen Hegarty said the thieves filled in the viewer register with false names and contact details before ransacking the house.
"It's important that vendors ensure valuables are either removed during the sale period or locked away."
Real Estate Institute of New Zealand chief executive Helen O'Sullivan said the theft was one of only two such cases she had heard of.
She said agents normally had a look through homes before viewers arrived and watched for small, easily stolen items left around.
"There's no good reason when you're touring an open home to open a bedside table, for example ... Seeing how the doors open and close is not really a valid excuse."
She said a warning would be issued to agents reminding them of the need to be careful, especially when they knew the open home would be busy.