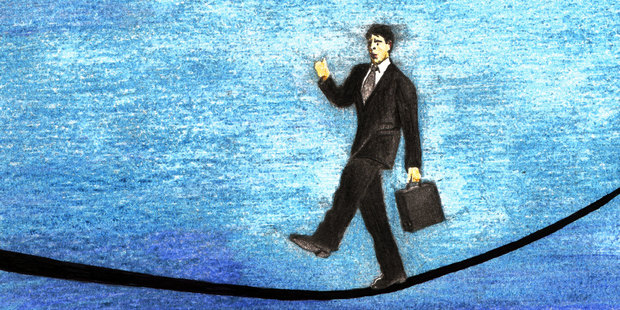 Risk has taken on a new sense of urgency in the funds management industry since the onset of what is now known as the GFC.
As well as prompting existential analysis (and in some cases the blotting out of existence), the GFC has encouraged an industry-wide overhaul of risk-management strategies 'stress-testing', for example, has become a fashionable exercise.
But it's not just the funds management entities themselves that have become risk-revisonaries, regulators and legislators are also getting in on the trend.
New Zealand's Financial Market Conduct bill, for instance, is partly concerned with caging in investment risk.
The New Zealand government, through its Crown Ownership Monitoring Unit (COMU) is also keeping a closer eye on the collective risks undertaken by the public-owned investment funds.
The COMU 2011 report notes that it "is not clear whether the level of discretionary risk taken by each CFI [Crown Financial Institution] is optimal".
"However, with the size of the CFI portfolio (in terms of assets and liabilities) forecast to grow over time, the Government will continue to monitor the level of discretionary risk being borne across the CFI portfolio, and maintain comfort as the Crown balance sheet changes," the COMU report says.
The Australian Securities and Investments Commission (ASIC) this week also released a review of risk management in the funds management industry that found "the sophistication of risk management systems varied greatly".
ASIC's Report 298, titled 'Adequacy of risk management systems of responsible entities', seems to be concerned with eliminating that variety, proposing a number of systemic upgrades.
Given Australian banks dominate New Zealand's funds management industry, ASIC's demand for uniform risk control will probably flow on here.
ASIC identifies risk problems at both ends of the funds industry. For boutique investment funds, the regulator frets about 'key person risk' ie the over-reliance on star personalities (some New Zealand examples may spring to mind). And the town's big end, ASIC notes uneasily, is just getting fatter.
"The managed funds industry is undergoing significant transformation as a result of the global financial crisis and continuing market instability, volatility and uncertain market sentiment," the report says. "This environment is exacerbating risk aversion and creating higher expectations from retail investors, as well as increasing cost pressures and reducing inflows; these factors are driving responsible entities to integrate and consolidate.
"Business integration poses new and emerging risks that need to be managed by a number of the selected responsible entities."
And maybe there's another risk that ASIC doesn't articulate: the risk of regulatory-imposed uniformity.