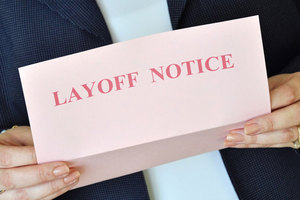 A business development manager with cancer who was made redundant when he lived longer than his employers thought he would has been awarded $12,000 in compensation.
Len Clapham was chief executive at the Building Officials Institute of NZ when he resigned to take up a role created for him at building survey company Alexander & Co in July 2010.
The job had a fixed list of tasks, but no end date.
In May 2011 Mr Clapham was suspended, with the business citing his health status and performance concerns as reasons. He was dismissed the following day.
Mr Clapham took his case to the Employment Relations Authority (ERA). He said the dismissal was a "sham redundancy" and the real reason was that he had survived longer than Alexander & Co had anticipated.
Alexander & Co denied that and said Mr Clapham had completed the tasks he had been employed to do.
But in evidence it said it did not anticipate having to bring the employment relationship to an end, despite there being a fixed set of tasks to complete, because "it thought that it would end naturally by the death of the incumbent".
ERA member James Crichton said he had no hesitation in concluding it was not a genuine redundancy.
"The evidence for Alexander & Co was essentially that its expectation was that Mr Clapham would perish before there was any question of redundancy being necessary."
Mr Crichton said the redundancy was an afterthought and ordered Alexander & Co to pay Mr Clapham $12,000 in compensation as well as 14 weeks' salary.
- APNZ