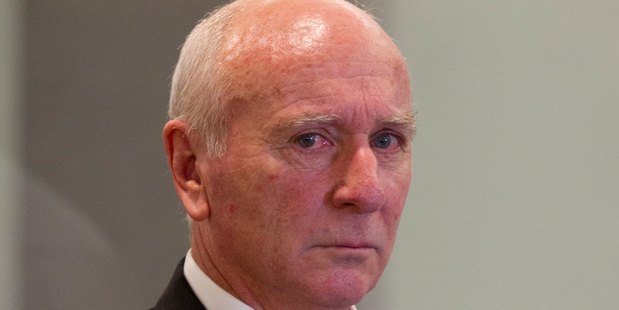 A new law that would get tough on dodgy company directors goes too far and will do more harm than good, says one of New Zealand's largest law firms.
Legislation currently before the commerce select committee would make it a criminal offence if a director was in "serious breach" of their obligations to act in the best interest of a business and protect it from risk of serious loss.
Under the law, a director who strays from these duties could face five years in jail or be fined up to $200,000.
But Chapman Tripp has told the Government the changes are not necessary and the costs of reform would outweigh its benefits.
The heavyweight law firm said the proposed provisions may make directors more afraid of taking risks, which is at loggerheads with boosting innovation, productivity and growth.
"The basic flaw in the rationale behind the bill is the notion that it is possible to eliminate 'egregious' misconduct without adversely impacting on the incentives or decision-making of honest and diligent directors.
"This idea is unrealistic," Chapman Tripp said in a submission on the bill.
"They [the provisions] upset the careful balance struck in the Companies Act between the corporate form as the primary vehicle for wealth creation in the economy and the need to protect shareholders and creditors against the abuse of management power," it said.
While the changes are based on an apparent hole in existing law, Chapman Tripp said there was no evidence that "errant directors are escaping accountability".
The law firm pointed out the Serious Fraud Office had landed successful prosecutions this year against disgraced Bridgecorp boss Rod Petricevic as well as directors of Capital + Merchant, Five Star Finance and Belgrave Finance.
Institute of Directors chief executive Ralph Chivers told the Herald the proposed law was too vague. "It's so vague or uncertain as to what it means - that's of concern to us ...
"If you've got uncertainty about how the law's going to apply, you're not going to know where a particular decision stands and therefore you can tend to be more cautious than you should be," Chivers said.
According to Commerce Minister Craig Foss, the law would not criminalise accidental behaviour.
"The offences will require the prosecution to prove that the director knew that their behaviour would be seriously detrimental to the interests of the company or would result in serious loss to the company's creditors, depending on the particular breach of duty.
"This is a high threshold aimed at serious misconduct and would not catch an inadvertent act or omission by a director," Foss told Parliament in July.
The minister said on Friday he was unable to comment on the bill while it was before the select committee.