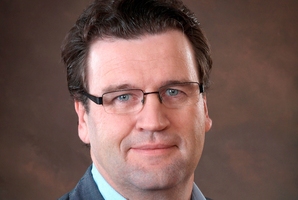 There seem to be a growing number of awards small businesses can apply for. Why should they bother?
There are some obvious and not so obvious benefits from entering awards. The obvious one is that you might win - you can't win Lotto if you don't buy a ticket. An award gives you a point of difference and a third party mark of excellence.
The good news is that even though only one entrant can win, everybody benefits. The big win comes from the process of preparing the application. A participant on our owner operator programme decided as part of her planning day that she would enter a local business excellence competition. When I saw her two months later she was a different person - energised, focused, confident. The process of putting together the business plan had given her such clarity about her business opportunities and capabilities, it had transformed her attitude to her company and her role in it.
How should SMEs choose which awards to go for?
It depends on a few choices: Do you want to learn from the application process or have the best chance of winning? Is the award related to a particular strategy? For example, if you're a service firm that depends on the quality of your people, you might enter the Best Workplace awards. If you're trying to attract investors or partners, you might enter a fast growth competition. Think about how you can learn from it or leverage it with a particular audience you want to speak to.
What sort of benefits are there that they may not realise?
One thing I would look for in any award is the opportunity to get feedback from the judges. This gives you a sense of where you're going well and where you can improve.
Detached assessment and advice is invaluable. Award judges have no baggage and no vested interest. They will hold up a clear mirror to your business.
There is also the opportunity to network with other applicants at the awards ceremony, be they potential customers, suppliers, advisers and even competitors. Many a deal has started towards the end of an awards evening.
How should SMEs use the actual awards evening?
The biggest benefit is to your staff, especially if you make it to an awards evening. I've been to a few awards events, and the energy and enthusiasm coming from the teams is just fantastic. They get dressed up, they have a wonderful dinner in a gala atmosphere, it becomes a night your team will always remember.
Don't go to the ceremony on your own - your staff got you there, it's a great way to say thanks and well done. But get up and mingle with people you know, get introductions to people you don't know, focus in on people or groups of particular interest.
It's a rare opportunity to get market intelligence, spot prospective recruits and prospects, and connect with people who can contribute to your business success.
How should SMEs use their award to promote their business?
You should really make a big deal of it. It's like a beauty contest: the value of the title wears off over time.
Make the most of it while you can with a special newsletter, your website, business cards, letterhead - anywhere your name is in the public eye.
* New Zealand Business Excellence Awards
* Deloitte Fast 50 Awards
* ANZ New Zealand and EEO Trust Work & Life Awards
* NZ Veuve Clicquot Businesswoman of the Year awards
We want to solve your business problems. From tax to recruitment, every week, with the help of specialists, we will answer your questions on any business topic. Send questions to Gill at: southgill1@gmail.com