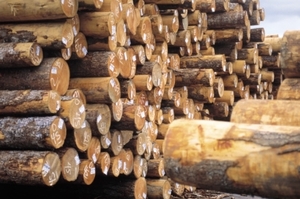 A timber sawmill has been ordered to pay almost $100,000 in the last month for two separate safety breaches, including an employee being crushed between heavy pallets of wood.
Tangiwai-based Winstone Pulp International, a subsidiary of New Zealand's fourth largest forestry owner Earnslaw One, appeared in Palmerston North District Court on Friday over the latest incident, in which a dangerous saw had been used unsafely for more than seven years.
Following a workplace accident, the snip-saw was inspected by a Labour Group Health and Safety inspector who discovered there was no effective guard on the machine.
The company was charged under the Health and Safety in Employment Act 1992 with failing to ensure there were effective methods for identifying existing hazards to employees at work and ordered to pay a $29,000 fine.
Labour Group General Manager John Howard said unguarded machinery was extremely dangerous and an accident waiting to happen.
"When you consider the time that this machine has been operational and unguarded together with the easy availability of clear guidance, then there is no excuse whatsoever for this company to be operating such an inherently dangerous piece of machinery."
"The general guidance around guarding machinery is long-standing, well-understood and easily available from the Labour Group website."
The company was last month ordered to pay a $55,000 fine and $10,000 in reparation after an employee was crushed between heavy pallets of wood in a separate incident at the Tangiwai mill
The accident, which happened in November last year, left the man with a broken collar bone and cracked ribs.
The company appeared in Ohakune District Court on August 10 charged with failing to "take all practicable steps to ensure the safety of employees while at work".
Ministry of Business, Innovation and Employment (MBIE) central region health and safety manager Ona De Rooy said it was a preventable accident.
Winstone Pulp International operations manager Paul Saunders was unavailable for comment today.
- APNZ