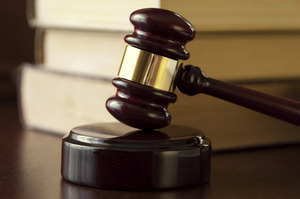 The directors of one of Auckland's biggest training schools for international students made "patently untrue" statements in court and tried to manipulate evidence to entrap a rival cookery school manager, a judge has ruled.
Judge Mark Perkins last week threw out two immigration charges against Kingsland Institute general manager Donald Han in the Auckland District Court.
In his written decision released yesterday, the judge said it was clear there was a plan to try to entrap Mr Han, whose school was a commercial rival of North Shore International Academy (NSIA).
Both complaints appeared to come from students but were really planned by NSIA directors Cherry Liu and her husband, Eddie Yuan, who arranged the students' affidavits through the school's own law firm.
Judge Perkins said the two directors - who were engaged in a civil court case against Kingsland and had a commercial interest in seeing Mr Han prosecuted - were trying to manipulate evidence.
He said the first student complaint from Nitin Kumar alleged Mr Han issued a receipt for school fees, which had not been paid. In fact, the receipt was not signed by Mr Han and there was no evidence linking him to it.
The second complainant, Lan Luo, who was the girlfriend of an NSIA staff member, was asked by Cherry Liu to carry out an investigation of Kingsland with the help of Cherry's brother James. They badgered a reluctant Mr Han to lend her $3000 to top up her bank account to $10,000, the minimum required by Immigration NZ for students' living costs.
The judge said Ms Luo's affidavit, prepared by NSIA's lawyers, was clearly designed to advance the school's interests in the civil case.
He described the evidence of the two directors during cross examination as "evasive and unco-operative", leading him to the view that both were not credible witnesses.
NSIA is one of the country's most successful private cookery and hospitality schools, with more than 1000 students, 95 per cent of whom come from overseas.
Kingsland used to have more than 400 students but now has about 50 after being forced to close for almost a year because of the allegations.