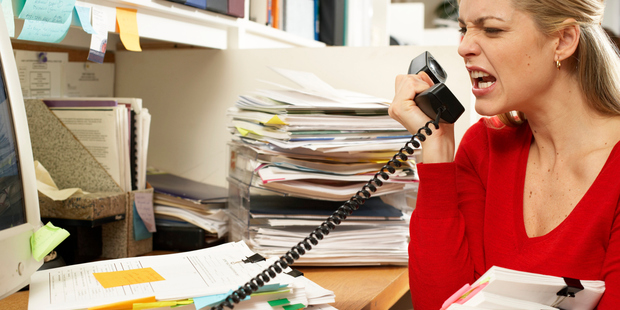 New Zealand may find its next generation of leaders have gone missing as highly qualified graduates lack the range of skills that allow them to get ahead, Auckland's business leaders say.
There could be a whole generation "running to catch up" with interpersonal skills, said Felicity Bollen, chief adviser of strategic labour market policy at the Ministry of Business, Innovation and Employment.
A study by the Committee for Auckland found non-cognitive skills - such as leadership, the ability to adapt, and to work with people from different cultures and perspectives - were lacking among applicants.
Although many applicants were highly technically skilled, they did not have the emotional intelligence required by employers, the 50 businesses surveyed said.
Infrastructure firms reported they could increase their revenues and productivity more through better non-cognitive skills in their engineers than technical skills.
Byron Kelly, a maintenance supervisor at engineering firm Downer, knows that first-hand. The 48-year-old started with the company two years ago and was sent on a leadership course which changed the way he worked. "Rather than barging in and making a scene, I stand back and talk to other people," Kelly said. "My direct boss would tell you it's changed the way I deal with staff."
He said many of his colleagues would progress faster if they knew how to approach people.
Committee for Auckland policy manager Mariota Smutz said the lack of non-cognitive skills was part of the reason for Auckland's relatively high 8 per cent unemployment at the same time as a lot of employers were searching for staff.
Bollen said it was not employers' duty to provide training in non-cognitive skills. It was something that should be provided at school.
Danielle Boven, who carried out the interviews for the Committee for Auckland, said employers were particularly impressed by the results of students at schools such as Albany's senior high school, where teachers were coaches working alongside students.
"That gives them the opportunity to learn to manage themselves, which helps when they come to need to move from one organisation to another."
The workforce now requires a broader range of skills than it did a decade or so ago. "You need to be able to work in a changing environment, to operate across cultures and to reach across great distances."
Martyn McKessar, of training provider The Learning Wave, said non-cognitive training was underfunded. "There is a big emphasis on the hard technical skills because they are easy to deliver," he said. "But without leadership you can survive six months to a year. It's easy to put off in a recession but it's important for the economy."