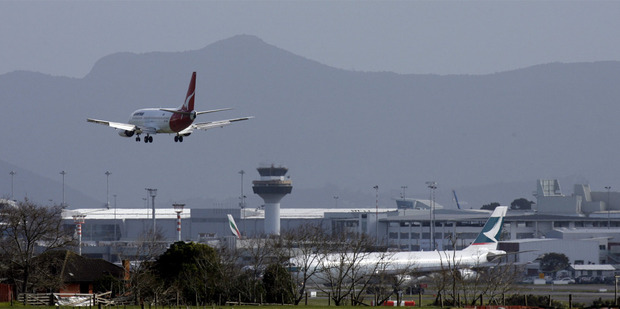 Auckland Airport has announced after tax full year profits of $142.2 million, up 41.2 per cent from the previous year and a move to paying out 100pc of profits in dividends.
Company chairwoman Joan Withers said in a statement that the improved results were largely fuelled by growth in passenger numbers. Total international passenger movements, including transits, were up 5.1 per cent, and total domestic passenger movements were up 3.3 per cent.
Withers said while there were clearly more people travelling to and from New Zealand than ever before, a closer look at the statistics "reveals a fundamental shift in global travel demographics."
She said strong growth was occurring out of Australia, China, and many other South-East Asian nations, with declining travel numbers out of the United Kingdom, Europe, Japan and the United States.
"This reinforces the need to adapt," said Whithers.
The board has decided to change its dividend policy from paying out 90pc of after tax profits to paying out all its profits (excluding unrealised gains and losses arising from a revaluation of property, or treasury instruments and other one-off items).
This means total dividends paid to shareholders for the year will increase by 20.7 per cent to 10.5 cents per share, with a final dividend of 6.1 cents per share."
There was a 7.3 per cent increase in total airport income to $426.8 million, with growth across most revenue sectors, including aeronautical, retail, rental, and car parking.
Operating costs increased by 8.1 per cent to $107.524 million, largely as a result of additional staffing costs, an increase in maintenance and airport operation costs, particularly for the Rugby World Cup 2011, and increased rates and insurance costs.
Withers said replacing outgoing chief executive Simon Moutter was "a key decision to be made by the Board this financial year." She said the recruitment process was well underway and should be announced within a few months.
The airport company likes to highlight its "underlying profit after taxation" - which was up 15 per cent for the year to $139 million. Its underlying profit figure is affected by the impact of various revaluations, including those of its investment property portfolio over the years.
It says it believes that this profit measurement "can assist readers to understand what is happening in a business such as Auckland Airport where revaluation changes can make financial results lumpy or where one off transactions (both positive and negative) can make the comparisons of profits between years difficult."
The board said it was optimistic about the full 2013 financial year and expected net profit after tax to be between $143 million to $150 million.
- HERALD ONLINE