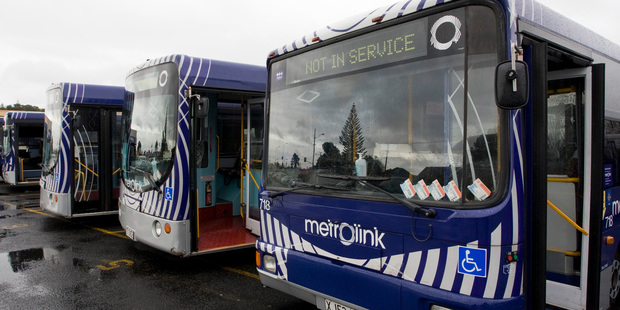 Snapper, the supplier of a fare card for most of Auckland's buses, has reacted angrily to its dismissal by Auckland Transport, threatening "all necessary steps" to recover costs it says it has incurred for the sake of integrating its fares with the city's trains and ferries. Snapper says it is not its fault that it has failed to match its card to the system being developed by Auckland Transport's preferred supplier, the French company Thales.
It is Aucklanders who have a right to be angry. Not only have commuters been waiting too long for a card they can use on all modes of public transport and must now wait longer, Auckland ratepayers now face additional payment to Thales to fix the mess. A November deadline will not be met and it will be April before Thales is expected to begin installing its card readers on buses.
The debacle may have nothing to do with the fact that Snapper is a subsidiary of Infratil which also owns NZ Bus, operator of the bulk of Auckland's bus fleet.
Smaller bus companies are also having difficulties adapting to an integrated system. Mobile card readers are no doubt more complicated than stationary readers at train and ferry terminals.
Likewise, technical difficulties and delays may not be Snapper's fault. Specifications are liable to evolve in the course of software development. But the gestation of this system might have been more straightforward if Snapper had not been permitted to introduce its card on NZ Bus routes last year as a precursor to Auckland Transport's intended "Hop" card.
When Auckland's transport planners gave the contract to Thales in 2009 they hoped to have an integrated fare system established in time for the Rugby World Cup. Once it was evident Thales would not meet that target, Snapper was given the opportunity.
Auckland Transport is funded by the Auckland Council and the Government. Former Transport Minister Steven Joyce has been blamed by Labour's transport spokesman, Phil Twyford, for the decision to let Snapper launch the card last year. He has asked the Auditor-General, Lyn Provost, to look at Snapper's launch in her inquiry into the handling of the Auckland integrated ticket project overall. But the premature launch probably suited the council's hopes that public transport would be one of the city's legacies of the World Cup. Free bus and train travel to Eden Park enticed people to take public transport into the city and transfer for the stadium. Aucklanders need to acquire a transfer habit if public transport is to serve their diverse daily travel patterns. Sufficient numbers are unlikely to acquire the habit until they see a transferable card in operation.
Auckland Transport budgeted $1 million for the marketing of a Hop card on buses in time for the World Cup. Snapper's name was on that promotion too. Its card was promoted on the understanding that it could be merged with the fully integrated system. It ill behoves Snapper to threaten further claims on ratepayers or taxpayers.
Now Auckland Transport has announced a new card, "AT Hop", to be introduced on trains from October 28 and ferries from November 30. Meanwhile, Snapper's Hop will remain for the time being on NZ Bus services. It is the dual system that Auckland's mayor called "unacceptable" not long ago.
It is worse than unacceptable, it is disgraceful. For good or bad, Snapper has had its time. Its rival must now install the necessary equipment on the buses and give Auckland the transferable fares it was promised.