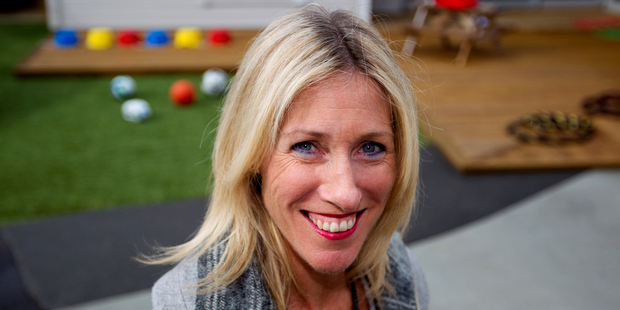 How better for a New Zealand business to woo the Chinese market than through education?
Preschool business Little School is in negotiations to set up two large Little Schools in two Chinese cities.
When founder Maria Johnson was first approached about setting up a Little School in China with 700 students, she felt completely overwhelmed.
"I started hyperventilating," says the former primary teacher, who has set up five Little School centres, four in Wellington and one in Auckland, over the past 10 years.
Johnson's private preschools for 2 to 5-year-olds, targeted at families who want their children to hit the ground running when they start school, typically have around 30 children.
Whereas she will have purpose-built, multi-level schools in China, Little School venues in New Zealand are in nice homes in upmarket suburbs such as Wellington's Kelburn and Khandallah and in Auckland's St Heliers.
Johnson owns all the properties and is buying a fifth in Remuera.
The China expansion has come through connections of Johnson's husband, Craig. He is on the board of Global Horticulture (GlobalHort), the kiwifruit producer, based in Xian.
"It's taken two years to establish these good relationships," she says.
Johnson reckons the first school will open at Wuxi, 45 minutes from Shanghai, in 2014.
She has been asked to do teacher training as well.
"The good thing about going to China is they will be providing a lot of the buildings and resources. I am bringing the IP [intellectual property]. In China it has to be a JV [joint venture]," says Johnson.
A Chinese education delegation that recently visited Little School in New Zealand "loved the confidence of the children," she says. "The Chinese want their children to be creative, flexible, and know how to work as a team."
Little School, which had a growth rate in its first three years of 447 per cent, has just entered the Deloitte Fast 50. Its turnover is sub-$5 million, with 26 staff, either qualified primary school or early-childhood teachers.
Johnson started up in Khandallah, where the family lived, in January 2003. What drove her was a belief that there was a need to bring her background as a new entrant teacher into the early childhood sector.
"It is a structured but creative learning programme which produces a great foundation to enter 'big' school," says Johnson, who is the current president of the Early Childhood Education Council of New Zealand.
Johnson's inspiration for Little School came from living in Sydney's Rose Bay when her children were young.
The Kiwi mother-of-four was impressed with Kincoppal, which had an excellent preschool attached to its primary school. When she came back to Wellington, there was nothing like it for her 2-year-old twins.
Almost 10 years on, the entrepreneur is in line for awards. She has been shortlisted for Next Magazine's Woman of the Year 2012 and previously won the Wellington Businesswoman of the Year Award and Her Magazine's Best Small to Medium Business Award.
"I would like to see Little School in many countries so I reach as many children as possible," says Johnson, who also has the United Arab Emirates in her sights.
Little School is a private New Zealand company established by professional, passionate and qualified owners.
Little School provides quality private preschool education for children aged 2-6 years. It is not just childcare, babysitting or a play-based programme. The Little School aim is to offer a child a learning environment which is planned.