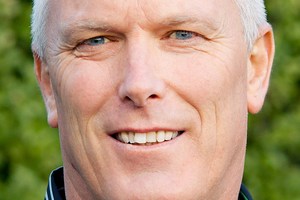 Steve Taw, who headed the 100-day Christchurch sports stadium build, says Dunedin experience helped.
As Hawkins Construction's South Island operations manager, he says putting up the Forsyth Barr Stadium ready for the Rugby World Cup meant the workforce were no strangers to the task. "It was a unique project, a genuine milestone for our Christchurch community, the first rebuild project, representing a focal point for suppliers and subcontractors to work together," Taw says.
Timeframes seemed almost impossible to begin with but compliance issues - often the biggest hold-ups - were resolved by early engagement with Christchurch City Council.
"That meant these issues were dealt with quickly and effectively," Taw says.
The workforce was highly motivated, grafting through the summer at pace and he remembers the one task - needing to have 10,800 seats welded to meet the new seismic codes - being particularly challenging.
"The call went out and sure enough, 30 welders were there, ready for action the next day," he remembers.
Completing a job like this would have been impossible under normal circumstances, "no matter how great your construction teams are".
The unusual situation, need for speed and fixed deadline of March 24 put quite some pressure on the team but safety standards still had to be adhered to, all on an extremely tight site.
"There was only one loss time injury - due to a bruised foot - which is remarkable," Taw says.