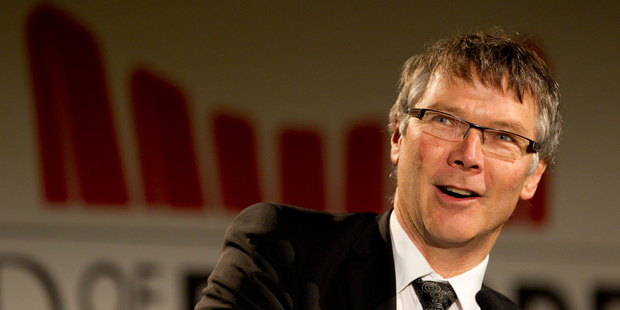 I want to be the Finance Minister in two years time. I'm acutely aware that money is going to be tight. Every dollar needs to be spent wisely.
I'm not convinced that under-investment in public infrastructure is the cause of New Zealand's economic under-performance at the moment. Therefore, the economic benefits for spending on infrastructure are going to have to stack up well. Our infrastructure spending has been noticeably stop-start over the past 30 years.
New Zealand was broke when National's Sir Robert Muldoon left office in the 80s. Later governments had to pay for critical services like teachers, nurses and police while restoring the nation's crippled books. They cut back on capital expenditure. As a result we went through about 15 years of under-investment. There was little choice about scaling back infrastructure investment then, but with hindsight it's clear the tap should have been turned back on earlier.
Having not spent enough for so long, further delays were caused because it takes a while to plan infrastructure projects and that was not started early enough.
So by the time the Government started spending on infrastructure again we were into the 2000s, and a two-decade long investment deficit needed to be made up. The tap was turned back on very hard, and we have very good basic infrastructure now to show for it.
We built or rebuilt hospitals from Invercargill to the north, and refurbished schools all over New Zealand. Our rundown transmission lines are well on the way to being fixed. Our investment in electricity generation has provided energy security. Even high-speed broadband is now on its way, though uncertainties remain there.
KiwiRail got significant investment and the catch-up in roads has been enormous. In the mid-2000s, Michael Cullen was teased on Tui billboards because - according to the ads - spending on roads wasn't enough. The ads were out by miles because by then we were also catching up on motorways and roads.
There are still some important projects to be finished, including public transport and Auckland's motorways, and there will always be more projects for the future. But I don't accept that an infrastructure deficit is any longer the explanation for our economy failing to grow as fast I want to see.
Nor do I accept the best way to grow the economy now, four to five years after the beginning of the Global Financial Crisis, is to fund marginally beneficial projects with low cost-benefit rates and borrow the money to do it. It's not the right form of investment in the current environment.
The Government is spending $1 billion a year at the moment on its Roads of National Significance. Many have low benefit-to-cost returns.
Investment in the high value regional roads network is being starved to pay for them. It's astonishing to watch National MPs in regional seats voting for fewer roads for their local economies, when those projects have much better economic returns than the multibillion-dollar projects they're being sacrificed for.
I am not arguing against roads themselves but against borrowing to spend on projects that don't stack up.
We are in a position now to move on from the cycle of starving the capital budget, then rushing it.
Labour instituted ring-fencing of petrol excise duty and road user charges to ensure the revenue must all be spent on road transport. We remain committed to that, to ensure adequate funding is available for road upkeep and building. We need to take real care before robbing the future kitty by borrowing against it, while recognising borrowing can sometimes be justified. We are open to PPPs where they make sense and deliver better value. But I want to see all of our infrastructure spending stack up on its merits.