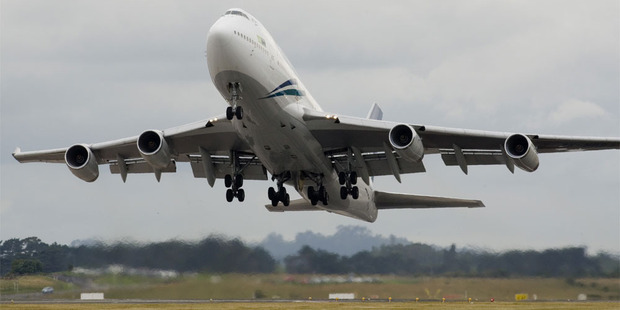 The number of New Zealanders packing their bags and heading to Australia held at a record annual level in July.
Some 39,849 kiwis left for Australia in the year ended July 31, equaling the record levels set in April and June this year, according to Statistics New Zealand.
Total departures to Australia were a record 53,900 departures, offset by 14,000 arrivals from Australia. In both directions, most migrants were kiwis.
Kiwis have been quitting New Zealand for Australia for years as they seek higher wages and a better standard of living, creating a political issue for the National government, which vowed to reverse the trend.
ASB economist Christina Leung said with recent employment data showing labour demand in Australia stronger than in NZ, the trend in departures was likely to continue for the rest of the year.
"Beyond that, the improvement in job opportunities from a pick up in post-earthquake rebuilding activity in Canterbury is likely to entice workers to NZ."
The implications of a net outflow of permanent long-term migrants might take some pressure off the very tight NZ housing market, she said.
There was a net gain in migrants from most other countries, led by the UK, 2.2 per cent to 5,490 in July from a month earlier, and China gaining about 12 per cent to 5,145.
Short-term visitor arrivals fell 1 per cent to 173,500 last month from a year earlier to their lowest level since July 2007, led by fewer visitors from Malaysia, Korea and the UK.
Visitors from China rose 25 per cent to 2,400 compared with July 2011, while the number of Japanese visitors "returned closer to the level of 2010, after being affected by the earthquakes in 2011," population statistics manager, Andrea Blackburn said in a statement.
A fall in arrivals from the US, parts of Asia, and UK likely reflected the tougher economic climate with people taking less long-haul flights, Leung said.
"In addition, the relatively strong NZD against the USD, EUR and GBP could be another deterrent.
"In saying this, the decline in UK arrivals in recent months has been particularly stark, and could be exacerbated by festivities in the UK encouraging the British to stay and celebrate at home."
Kiwi residents departed on 205,600 overseas trips in July, less than the 231,600 trips taken in July 2011.
The high July 2011 total attributed to the later-than-usual school holidays due to the Rugby World Cup.
New Zealand residents departing on overseas holidays rose 2 per cent to 2.128 million in the July year.
The biggest increase was in trips to the United States "helped by the favourable exchange rate between the United States dollar and the New Zealand dollar", the government department said.
- with HERALD ONLINE