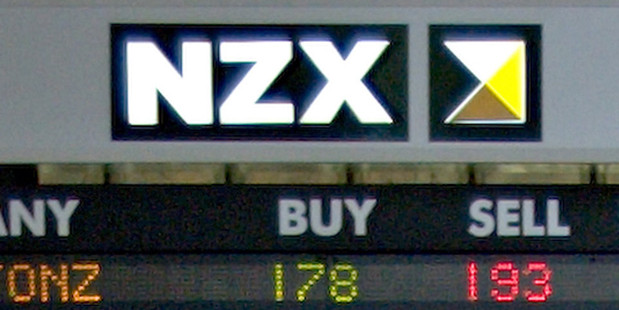 In its press release explaining why its almost one-third drop in profit represented a "solid performance", the New Zealand Stock Exchange (NZX) made no mention of its funds management business.
That's because the NZX funds management business - essentially its range of exchange-traded funds (ETFs) trading under the Smartshares brand - is hardly worth mentioning. According to the latest half-yearly NZX results, Smartshares contributed only $1.14 million in revenue to the group.
Smartshares earned its million bucks by managing $290 million in its ETF products, including the roughly $23 million invested into the KiwiSaver scheme, dubbed SmartKiwi.
The NZX report reveals Smartshares lost almost $50 million in funds under management in the second quarter of this year, attributing the 15 per cent drop to the withdrawal of a "wholesale client".
Since losing its biggest client in 2009, a $400 million mandate from the New Zealand Superannuation Fund, Smartshares has struggled to regain anything approximating scale. Wholesale clients clearly don't see much value in gaining passive exposure to the NZX via ETFs while retail clients are hard to come by.
The SmartKiwi scheme, for example, has struggled to make any headway, being one of the few providers to see member numbers actually decline over the last year - albeit only slightly, down to 1,599 at March this year compared to 1,608 at the same time in 2011.
Given that ETFs, which promise low-cost index performance, are taking off in the rest of the world, the relative unpopularity of Smartshares is puzzling (although by NZ standards, $300 million under management isn't so bad).
In a tacit acknowledgment that it needs to try a bit harder with Smartshares, the NZX says in its half-yearly report that it will attempt to grow the ETF business "by targeted marketing to key financial planning firms".
And if that doesn't work, the NZX is at least looking forward to squeezing more revenue out of Smartshares via its "growing" stock-lending program.
In essence, Smartshares is 'renting' its stocks to other fund managers who use them to 'go short' (or bet a company's share price will decline). Quite possibly Smartshares has rented out some NZX shares to short-sellers, clipping the ticket, at least, on its own decline.
As at the time of reporting, NZX shares were trading at $1.11, down 2.63 per cent for the day and about 15 per cent less than the approximate $1.30 price recorded in July.