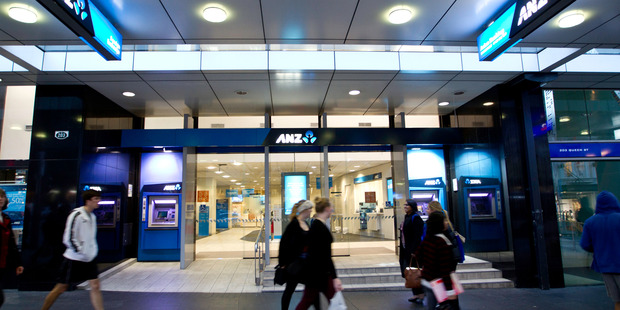 ANZ's David Green believes the Christchurch rebuild will provide plenty of opportunities for New Zealand companies to gain the confidence to scale-up and deliver projects at pace.
"It will be a live environment where we can look at developing new ways of getting projects off the ground faster in New Zealand and create financing solutions around them that facilitate that."
Green, managing director for Institutional ANZ in New Zealand, says most of the Treasury focus on the development of public private partnerships (PPPs) in New Zealand has been for central government-supported projects such as schools, prisons and hospitals. He says the Christchurch redevelopment will also create opportunities to think about how local Government can build civic assets involving the private sector.
"It's not just the benefits of getting Christchurch up on its feet and the value that creates for the economy, but also as a proving ground for how we might apply solutions to other regions to transform local government infrastructures.
Like other banks and infrastructure funders, ANZ has been grappling with the Government's initial foray into the PPP space. "This year we have seen PPPs, as a form of funding for public infrastructure, become a reality for the Hobsonville schools, and the Wiri prison," says Green. "PPPs are not just about financing. They are about procurement of services. Beyond that we have seen they are highlighting possible benefits for operating infrastructure which can be applied to replicate best practice across the public sector."
Now PPPs are a reality here, Green believes Treasury needs to develop a streamlined process so smaller projects can be delivered under that umbrella without becoming cost-prohibitive. "We need to see a framework that allows faster rollout given the costs of participation for equity financiers, construction companies and the other service providers for PPP solutions.
"We need to find a process that can be standardised to reduce the cost of participation for those willing to pitch."
Green says there is significant offshore interest - particularly from Asia - in the Christchurch rebuild. ANZ has a memorandum of understanding with China Development Bank and Green says there is definite interest out of China in investing in New Zealand infrastructure. "Given we are a large source of food for them and they understand the dynamics of our economy and its potential, it is natural for that market to follow those trade flows back to source and look for investment opportunities."
The challenge will be finding defined projects investors can get their teeth into that also meet their own criteria. This could involve the way the project is delivered through to the involvement of investors, service providers or construction firms from their home country.
Green says one of the good things about the Christchurch redevelopment is it is creating scale and a reason for not just financiers but providers of equity to come down here to explore opportunities.
"The next phase is working out how to get engaged as either part of a joint venture or consortium or aligning themselves with other parties."
Green says there also needs to be more focus on a funding solution for delivering transport projects in New Zealand.
He suggests we may need to look at potential funding models such as tolling regimes or other ways to incentivise private involvement or bring forward projects.